Collagen Peptides Pumpkin Spice – 1 Serving GO-PAK
$2.99
Flavor: Pumpkin Spice Collagen
Serving Size: 1 packet (30g)
Servings per packet: 1
Pumpkin Spice Collagen Peptides are here and you don't want to miss out!
All the healthy bone, glowing skin, silky hair, and healthy joint benefits of our amazing Grass-Fed Collagen Peptides with a delicious touch of Fall!
Green Banana Powder – a resistant starch for improved insulin response.
Turmeric – for all its amazing anti-inflammatory properties.
Our Perfect Pumpkin Spice Blend – Cinnamon, Ginger, Clove and Nutmeg.
L-Glutamine – Immunity, gut health and strong muscles*
Completely DAIRY-FREE – NO BLOATING
All our collagen mixes are delicious hot or cold! Enjoy it hot and wrap yourself in warm Pumpkin Spice flavors. Or mix it up cold and be transported to a crisp winter morning.
Availability: In stock
Someone from San Pedro & 13 others
bought this item recently.
Type I & Type III Hydrolyzed Protein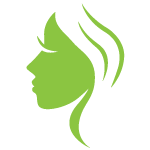 GLOWING SKIN, HAIR & NAILS *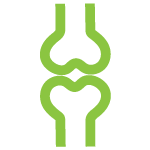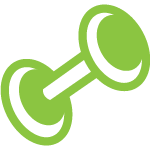 PERFORMANCE & MUSCLE HEALTH *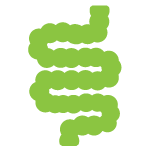 Collagen Peptides : What's Inside
SERVING SIZE: 1 Packet (30g)
SERVINGS PER CONTAINER: 1
AMOUNT PER SERVING: 
Calories 90; Sodium 107 mg; Total Carb 3 g; Dietary Fiber 2 g; Collagen Peptides 20 g; Resistant Starch 2 g
INGREDIENTS: Non-GMO Bovine Collagen; Non-GMO L-Glutamine; Organic Vanilla Flavor; Organic Green Banana Flour; Organic Ginger; Organic Cinnamon; Stevia; Organic Turmeric; Organic Nutmeg; Real Salt®; Organic Cloves
L-Glutamine is a product of South Korea.
Ovo Lacto vegetarian status. Kosher and Halal compliant.
Store in a cool dry place away from direct sunlight. Packaged by weight not volume, settling may occur.
** Manufactured in a facility that processes peanuts, tree nuts, and milk. **
*These statements have not been evaluated by the Food and Drug Administration. This product is not intended to diagnose, treat, cure, or prevent any disease.
MariGold Collagen Peptides
Pumpkin Spice
(1 Serving GO-PAK)
Reviews