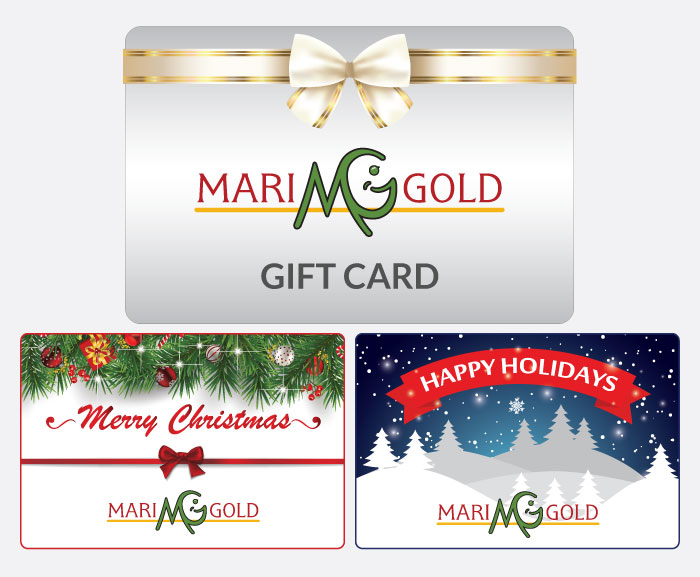 Send a gift card to a friend through email. It's an easy & fun way to give the gift of MariGold!
Print a gift card at home and put in your own envelope for a special gift for a friend!
Our Gift Card option is temporarily unavailable, but will be back soon!
Thank you for your understanding!