Join our club to be entered in our weekly giveaway, exclusive offers and discounts, and the latest MariGold products and news only available to members by email.

Enter your email to join the MariGold Club now!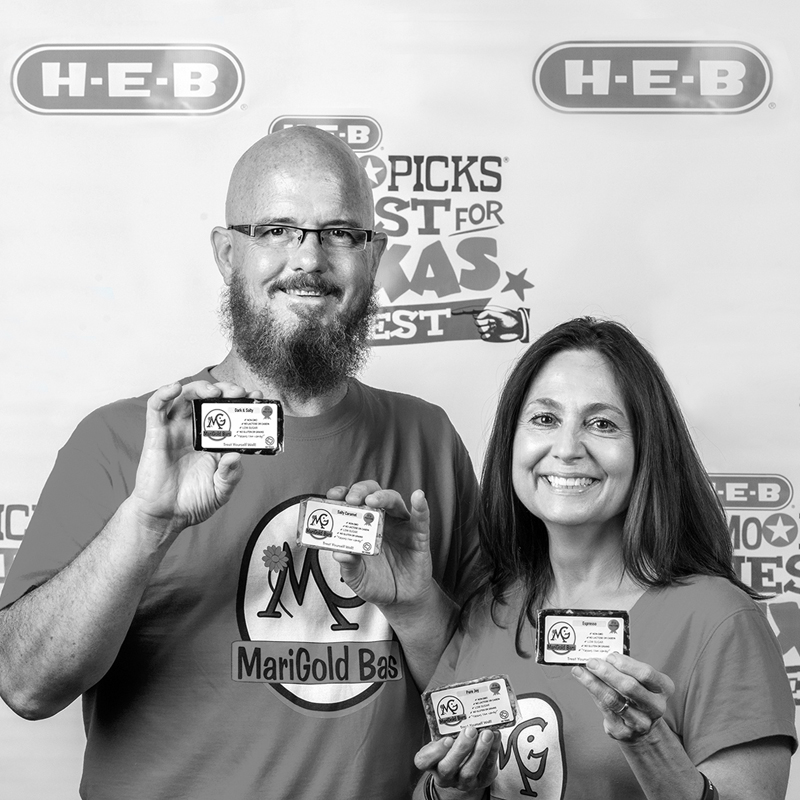 Hi, we're Mari Ann & Steve Lisenbe and together, we make MariGold Bars.
MariGold Bars are gourmet tasting…but extremely healthy … gluten free protein bars that we hand-craft and deliver fresh, without artificial ingredients, preservatives, excess sugar or chemicals. MariGold Bars only contain the kinds of real foods that we like to put into our own bodies.

We have formulated bars that are very low carb, but are not filled with excess fibers and sugar alcohols.

At MariGold, we believe what you eat matters, and that's why we only put the best ingredients into our food...oh ya, and TASTE MATTERS too!
We invite you to join us!