L-Glutamine – 1 lb
$27.95
MariGold Foods L-Glutamine Powder is non-GMO Project Verified to guarantee no GMO's were used in the production of the glutamine powder. The amino acids are made with advanced fermentation and purification technology to produce the highest quality Glutamine on the market.
L-Glutamine plays a pivotal role in gut health, immune function, energy metabolism, and detoxification.*
Glutamine can naturally be produced in the body. However, under conditions of severe stress and intense training, the body needs more Glutamine than it can make. At those times, it's important to build Glutamine stores in the body with supplementation.
L-Glutamine's positive effect on immunity and gut health has been verified by numerous studies*.
Usage of l-glutamine is not a quick fix, but when healing your gut, there rarely is.  Studies suggest that it can take 12 weeks or longer to see benefits if you have inflammation, SIBO, viral infections, autoimmune or other chronic health conditions.

Someone from Aledo & 10 others
bought this item recently.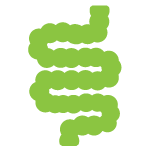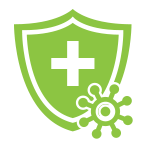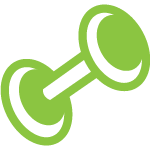 PERFORMANCE & MUSCLE HEALTH *
L-Glutamine : What's Inside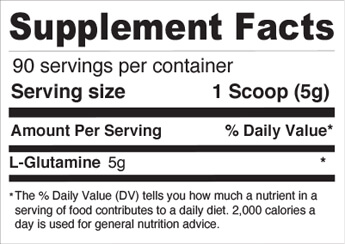 DIRECTIONS: Mix one scoop of L-Glutamine Powder with 8 oz water or your favorite beverage. ENJOY!
INGREDIENTS: L-Glutamine
Other Ingredients: None
L-Glutamine is a product of South Korea.
ALLERGEN FREE: No preservatives, corn, celery, wheat, grains, nuts, yeast, soy, starch, lupin, preservatives, glutens, animal derivatives, fish and shellfish, egg, mustard, seeds, dairy, sulfite, artificial flavors or colors, mollusk.
** Manufactured in a facility that processes peanuts, tree nuts, and milk. **
Kosher and Halal approved
KEEP OUT OF REACH OF CHILDREN.
DO NOT USE IF SAFETY SEAL IS DAMAGED OR MISSING. STORE IN A COOL, DRY PLACE
*These statements have not been evaluated by the Food and Drug Administration. This product is not intended to diagnose, treat, cure, or prevent any disease.
MariGold L-Glutamine
Reviews