What's Inside Our MariGold Bars
Our bars contain ETHICALLY SOURCED, PREMIUM QUALITY Ingredients!
At MariGold Bars, we believe in keeping things real…just good stuff like we put into our own bodies. The result is a delicious gluten-free snack with none of the bad ingredients found in other bars!
You can feel good about eating any of our varieties of MariGold Bars because they are gluten free protein bars that we hand-craft and deliver fresh, without artificial ingredients, preservatives, excess sugar or chemicals.
A Gourmet Taste that's Extremely Healthy!
Protein in a MariGold Bar
MariGold Bars protein bars are made with
TRULY GRASS FED™
Whey Protein Isolate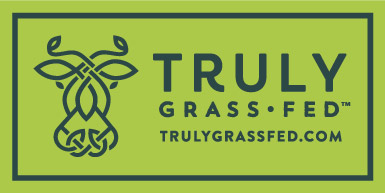 Truly Grass Fed™ Cows are 95% Grass Fed and spend most of the year outdoors, in the fresh air, grazing (250 Days a Year*). Truly Grass Fed™ protein is Environmentally Responsible, RBST-Free (No Synthetic Hormones) and is Animal-welfare Friendly.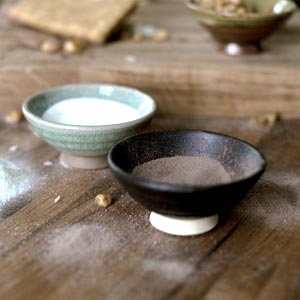 Premium quality whey isolate that comes from grass-fed cows.
No hormones. No antibiotics. No GMO.
20g Whey Isolate and No Inferior Whey Concentrate.
Unlike whey concentrate, whey isolate is lactose AND casein free.
So, if you're lactose intolerant, you can eat our bars and remain bloat free (yeah!). Also, if you're gluten intolerant, you don't have to worry about the cross-reaction that is caused by casein (since we don't have casein!). It is cold processed so it protects the delicate amino-acid chains.
No soy, glycerin, or other less desirable forms of protein.
Using this extremely high quality whey isolate IS more expensive than using the cheap alternatives, but the health benefits are worth the additional cost and why we can proudly claim to be the "best protein bars" on the market.
So… how much protein is in a MariGold Bar?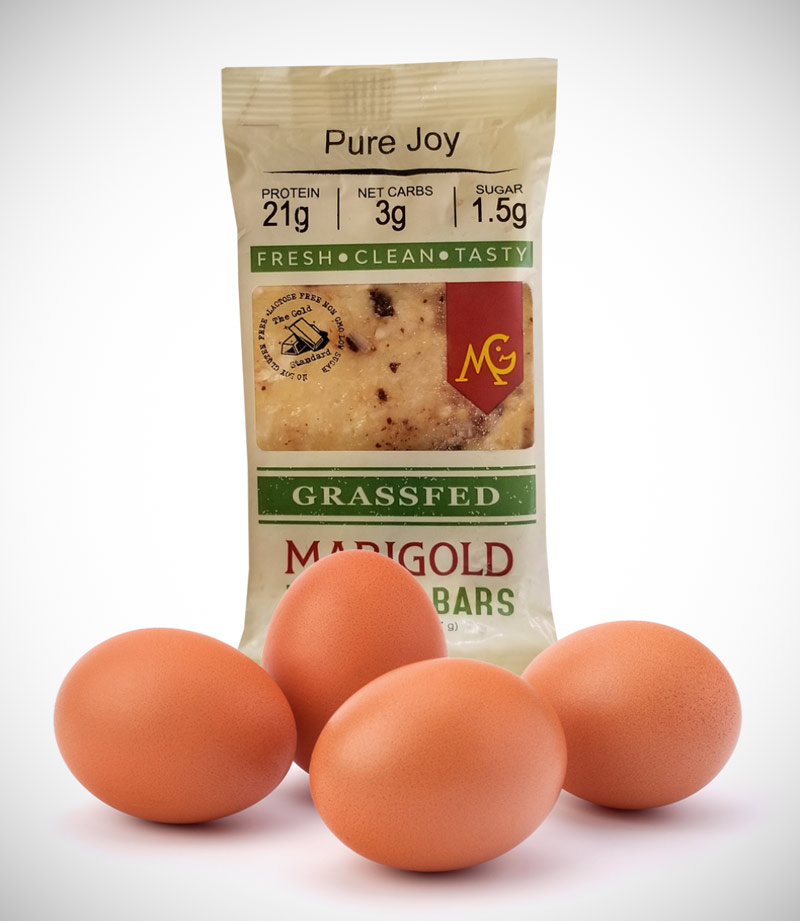 Would you believe 4 eggs worth?
That's right, each MariGold Bar has as much protein as 4 large eggs!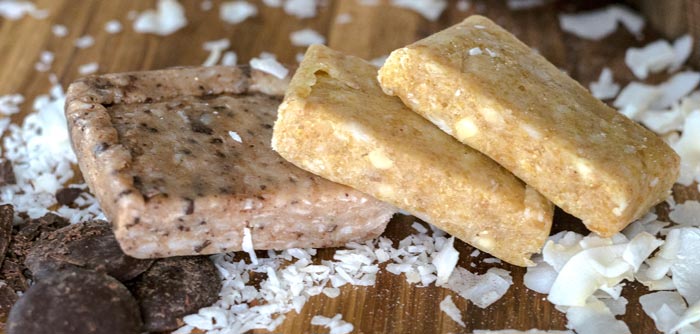 Are they full of sugar?…NO, not at all!
Each MariGold bar has from 1 to 4 grams of total sugar, and 20+ grams of protein which makes them perfect for anyone desiring to keep their blood sugar and insulin in check!
Our bars have just a small touch of all natural sweeteners that have been in use for 1000's of years. We keep things real instead of relying on sugar alcohols such as erythritol (from GMO crops) and Sucralose as some other bars do.
This tiny bit of natural sweetener helps keep our bars fresh longer without the use of any kind of preservatives.
So, how much is "just a touch"?
It's equal to the sugar of 3 cherries!
And, they are all types of sweeteners that our bodies were designed to handle.
Non-GMO
Chicory Root Fiber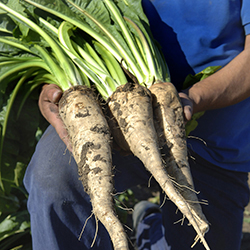 We use Chicory Root Fiber that has been water extracted from plants grown by local farmers in The Netherlands. This pre-biotic, soluble dietary fiber has a slightly sweet taste, with a glycemic index of 20.
Chicory root fiber is an excellent source of fiber.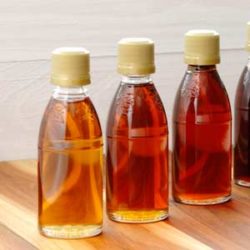 Maple Sugar is delicious and is a healthy alternative sweetener made entirely from pure maple syrup.
Maple syrup is also known to contain minerals and antioxidants!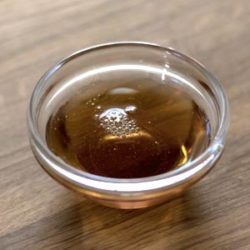 We use non-GMO coconut nectar. This nectar, which comes from the flowers of coconut palm trees is minimally processed and nutrient dense.
This nectar is certified to have a glycemic index of 31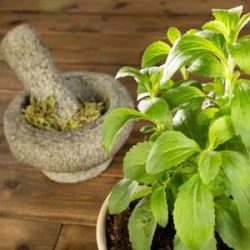 We use certified organic stevia, the highest quality stevia available. This is pure stevia, naturally extracted with no additives such as malto-dextrin or erythritol.
Our stevia adds a sweet taste, with
none of the bitter taste

often found in other stevia products.
Allulose is considered a rare sugar, which is basically a sugar that can be found in nature in small quantities. It can be found naturally in fruits like raisins, figs, and jackfruit. Although it's about 70% as sweet as the sugar you know and love (but try to stay away from), allulose tastes, feels and cooks just like regular sugar.
But, unlike regular sugar, the way it's processed by the human body makes it an optimal choice for many people looking to live a healthier lifestyle.
You can learn more about Allulose here.
Organic, Fairly Traded Coconut Oil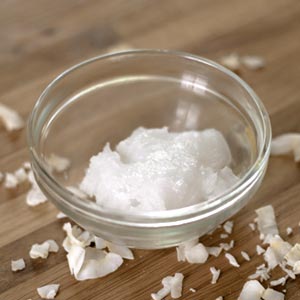 We use Cold Pressed Virgin Coconut Oil, extracted from Organic certified fresh coconuts, without the use of excessive heat or harsh conditions during processing. No chemicals or bleach are used.
It is pure 100% oil that contains no trans-fatty acids or cholesterol.
Organic, Grass-Fed Ghee Clarified Butter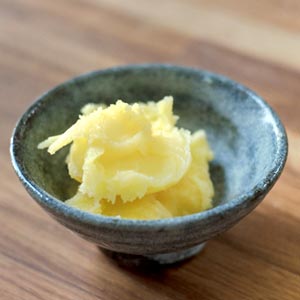 Right now, you're probably thinking: "Butter! Did I just read that you actually use real butter in some of these bars?"
Yes, that is absolutely right! To get that rich, buttery taste, we use ORGANIC GHEE from GRASS-FED Cows.
Ghee is also known as clarified butter. It has been used used in Ayurvedic medicine for 1000's of years and is considered a super-food. Ghee is:
Lactose free
Casein free
High in CLA
Incredibly Tasty!

Organic, Fairly Traded Chocolate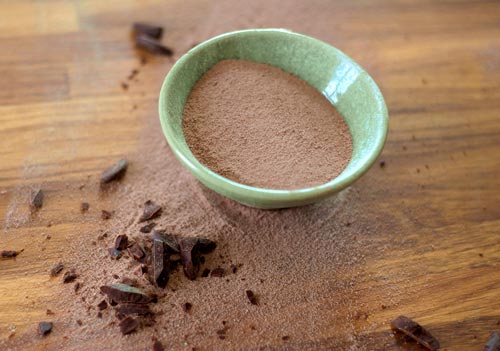 At MariGold Bars… we do chocolate! And, so should you. Chocolate is loaded with healthful flavonoids, flavenols and antioxidants and other compounds that have been shown to:
Have inflammation-fighting properties, which reduce cardiovascular risk
Lower the risk of stroke
Keep you full so you eat less!
Increase insulin sensitivity
Protect your skin from UV damage
Boosts your mood improves blood flow, especially to the brain
We use nothing but the best organic, ethically sourced, non-alkaline artisan chocolate in our bars.
So you can feel good about eating any of our varieties of MariGold Bars loaded with quality chocolate!
Organic, Fairly Traded Coffee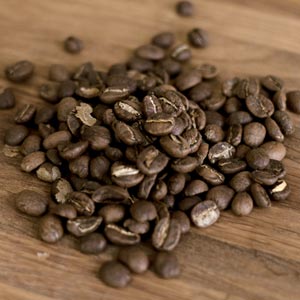 Coffee is another one of those things that we think is bad for us, but is really very good! Like chocolate, coffee is an antioxidant super power. In fact, coffee has been shown to:
Protect against type 2 diabetes
Protect against Parkinson's disease
Keep your brain sharp
Protect your liver
Promote a healthy heart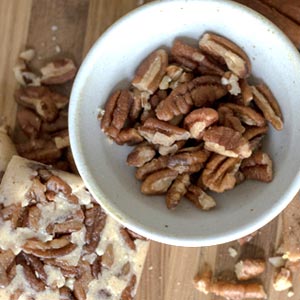 Depending on the bar you choose, we then add in a variety of seeds, nuts and other goodies!
Organic, fairly traded cacao nibs
Organic raw coconut
Organic Texas pecans
California almonds
Yummy cashews!

Our MariGold Proteins Bars now include Sunflower Lecithin. Lecithin is an excellent source of Phosphatidylcholine, which has been shown to be good for brain health.
Phosphatidylcholine is the most abundant phospholipid in the body and is shown to be very prevalent in young and healthy cell membranes.
We specifically use Sunflower Lecithin because is a better form than lecithin derived from soy.
Complete Nutritional Info
You can view the nutritional info for each bar on it's page in our Store:
Or, to make it really easy, we've put the ingredients and nutrient info for all our bars… all in one place: