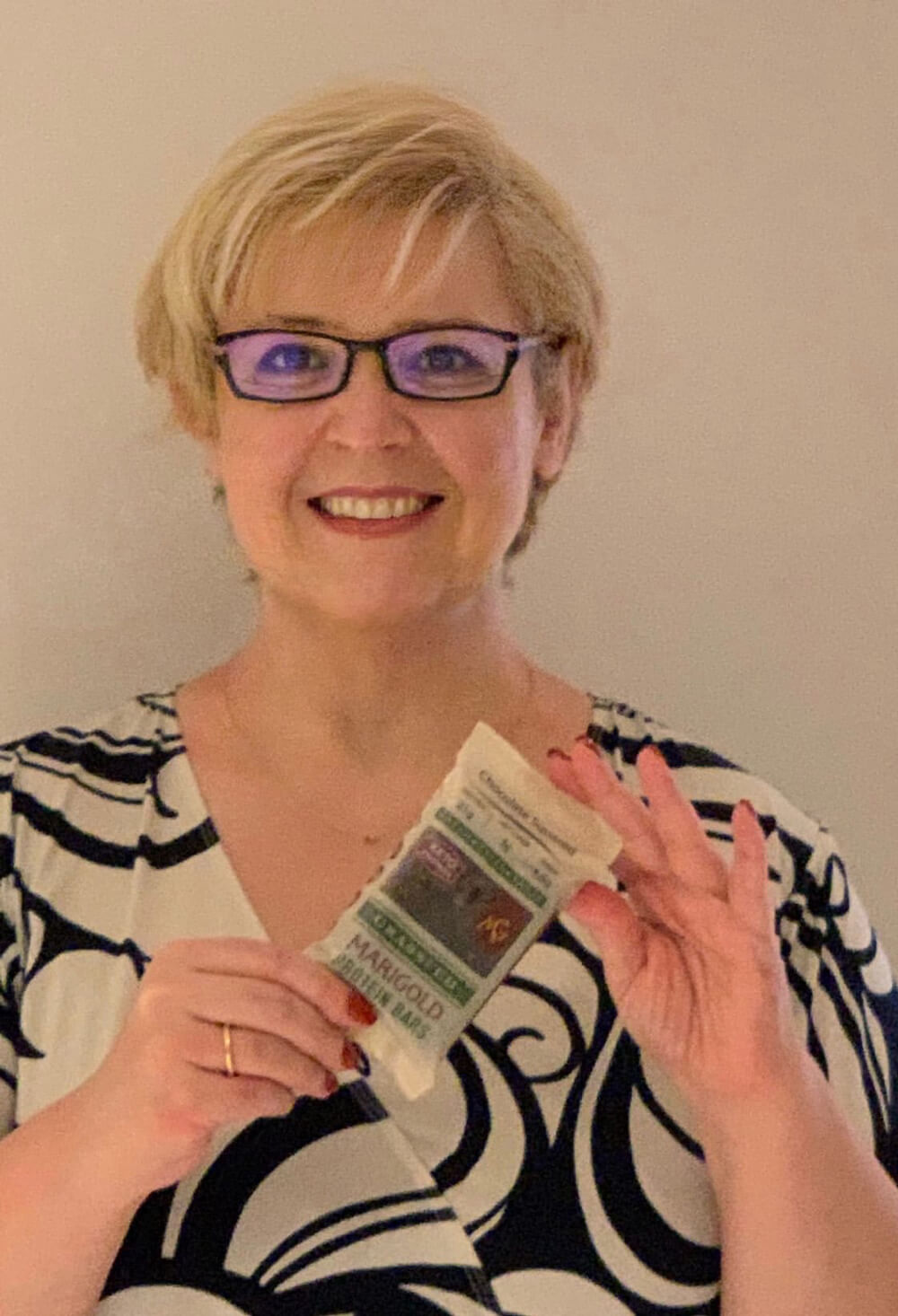 "When I received my first order (bars and fat bombs) from @marigoldbars I tried the fudge brownie fat bomb and let's say I'm glad I had the sample bag because I would have had a very difficult time controlling myself. I just wanted more 😋
It is so delicious and it reminded me of a dessert, we have in Greece, called Karioka. There is one specific region that makes the best, called Kavala. It's a chocolate covered candy with walnuts, actually the size of this fat 💣. Needless to say this fat bomb tasted just like it!
The Fudge Brownie is 165 calories, 12g fat, 2 net carbs, 7g protein and it also has 119mg potassium and 21mg magnesium!🤭 I am amazed with the flavor and texture.
A must try! Clean ingredients and great taste and not overly sweet. When in doubt get the samplers!"
Athina, Founder & CEO @greecefullyketo
Try Athina's Favorite MariGold Bar Flavors
We've put together a
3-Bar Sampler of Athina's favorite flavors
, which includes our coffee lover's
Almond Mocha Crunch
, pecan & vanilla-swirled
Chocolate Praline
, and chocolate & coconutty
Pure Joy
.
What's included in Athina's Favs - 3 Bar Sampler
(Click on a flavor for more information)
Want to try one of our other Samplers?
Find your favorite flavor with our many sampler options:
** NOTE: Our products are
made fresh
, and cannot be returned and resold. If you would like to sample our products to ensure you like the taste and texture, please start with a
3 Bar Sampler
or
Ultimate Fat Bomb Sampler
. **
SHARE THIS PAGE WITH FRIENDS: