Lemon Coconut | Fat Bombs
$11.99
"These are the perfect combination of tart, sweet, chewy and shockingly crisp. I cannot say enough great things about them – they pair well with a cup of rich, black coffee. Well done."
— Meredith T.
Now, that's what I call a FAT – BOMB!!
MariGold Lemon Coconut Fat Bombs are a keto friendly snack with macros you're gonna love!
These fat bombs feature tangy lemon mixed with buttery ghee, that gives an explosion of taste in each coconutty bite! This delicious creation will satisfy that desire for "something sweet" and each bar has 15 g of fat to help keep you feeling full longer. Plus, it's filled with grass-fed collagen, for healthy strong bones and glowing skin.
This great tasting, low carb fat bomb treat won't throw you out of ketosis.
This item is Best Seller in following categories:
Someone from Conroe & 10 others
bought this item recently.
** NOTE: Our products are
made fresh
, and cannot be returned and resold. If you would like to sample our products to ensure you like the taste and texture, please start with a
3 Bar Sampler
or
Ultimate Fat Bomb Sampler
. **
** Lemon Coconut Fat Bombs are also Lectin Free **
Lemon Coconut Keto Fat Bombs : What's Inside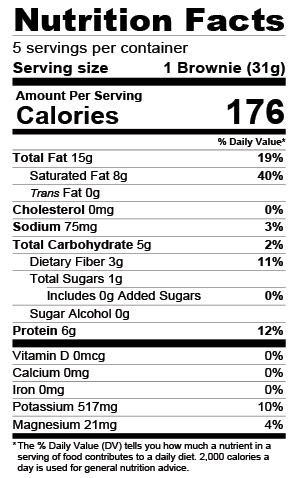 Blanched Almond Meal; *Cocoa Butter; Grass-fed Collagen; *Coconut; Non-GMO Allulose; *Grass-fed Ghee; Chicory Root Fiber; *Lemon Juice; *Lemon Oil; *Vanilla Extract; Real Salt®; Stevia… and Love ♥
*ORGANIC INGREDIENT
Real Salt® is a registered trademark of Redmond, Inc
May Contain Nut Shell Fragments
** Manufactured in a facility that processes peanuts, tree nuts, and milk. **
NOW with the natural sweetener, Allulose (non-GMO).  Allulose has been
clinically shown
to significantly decrease body mass index (BMI) and total abdominal (belly) fat in overweight or obese individuals***.
Learn more about Allulose
.
MariGold Fat Bombs are shelf stable for up to 4 months. However, they do contain a LOT of cocoa butter!  And, just like any high quality cocoa butter, they will begin to melt in the heat. So, be sure to store them at 70ºF or below. 
**To prevent melting, store at 70º or below**
Hand-crafted by MariGold Foods, Willis Texas
***Statement not evaluated by the FDA
Customers Love Our
Lemon Coconut Fat Bombs