Vanilla Collagen Latte Protein Coffee – 1 Serving GO-PAK
$2.99
Flavor: Vanilla Collagen Latte
Serving Size: 1 packet (30g)
Servings per packet: 1
Like the idea of protein coffee, but want a DAIRY-FREE option? If so, our Vanilla Collagen Latte is for you!
All the same vanilla goodness that's in our Iced Vanilla Latte, but with the bone-strengthening and hair & skin rejuvenating benefits of collagen protein!
Combines rich organic vanilla and robust organic arabica coffee to create a decadent creamy flavor experience that's so delicious, you won't believe it's so good for you!
And, it's 100% Dairy Free.
Tasty way to get the collagen your body craves.*
Zero dairy so NO BLOATING.
Organic Coffee for a flavonoid and caffeine boost.
Zero added sugar or artificial sweeteners.
Caffeine occurs naturally in the Organic Coffee. No ADDED Caffeine.
Availability: In stock
This item is Best Seller in following categories:
Someone from Scottsdale & 14 others
bought this item recently.
Enjoy delicious,
healthy

coffee your

OWN

unique way!
(REAL CUSTOMER CREATIONS)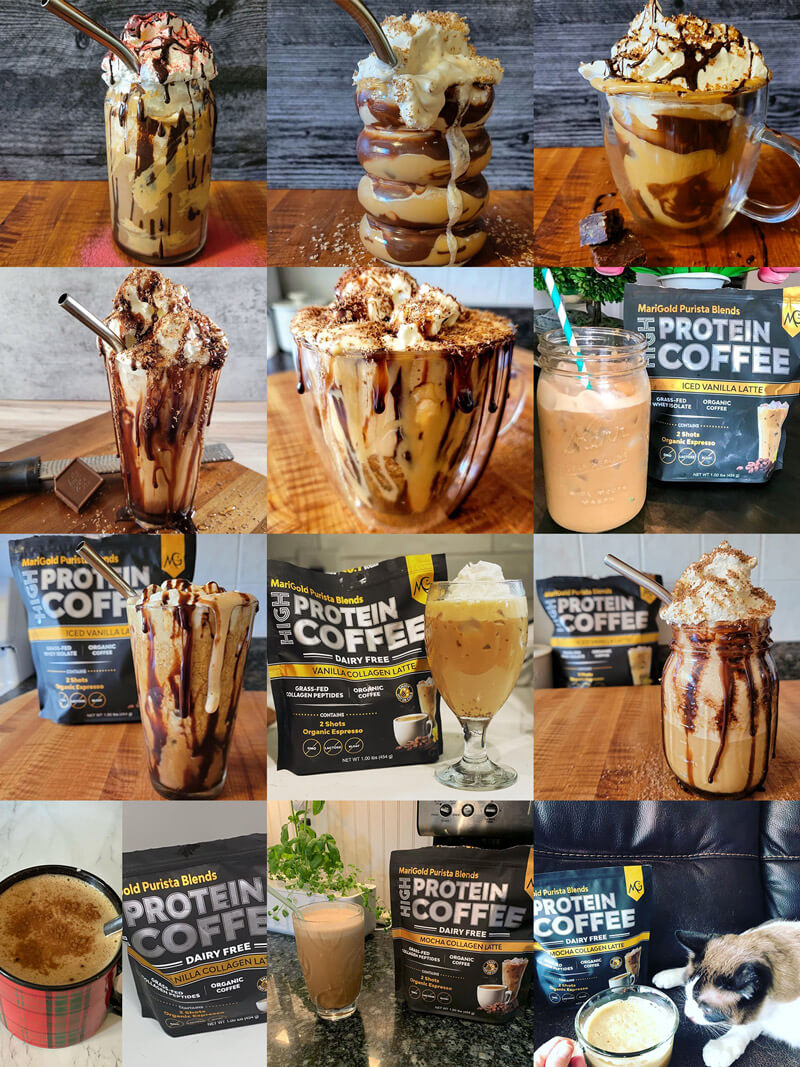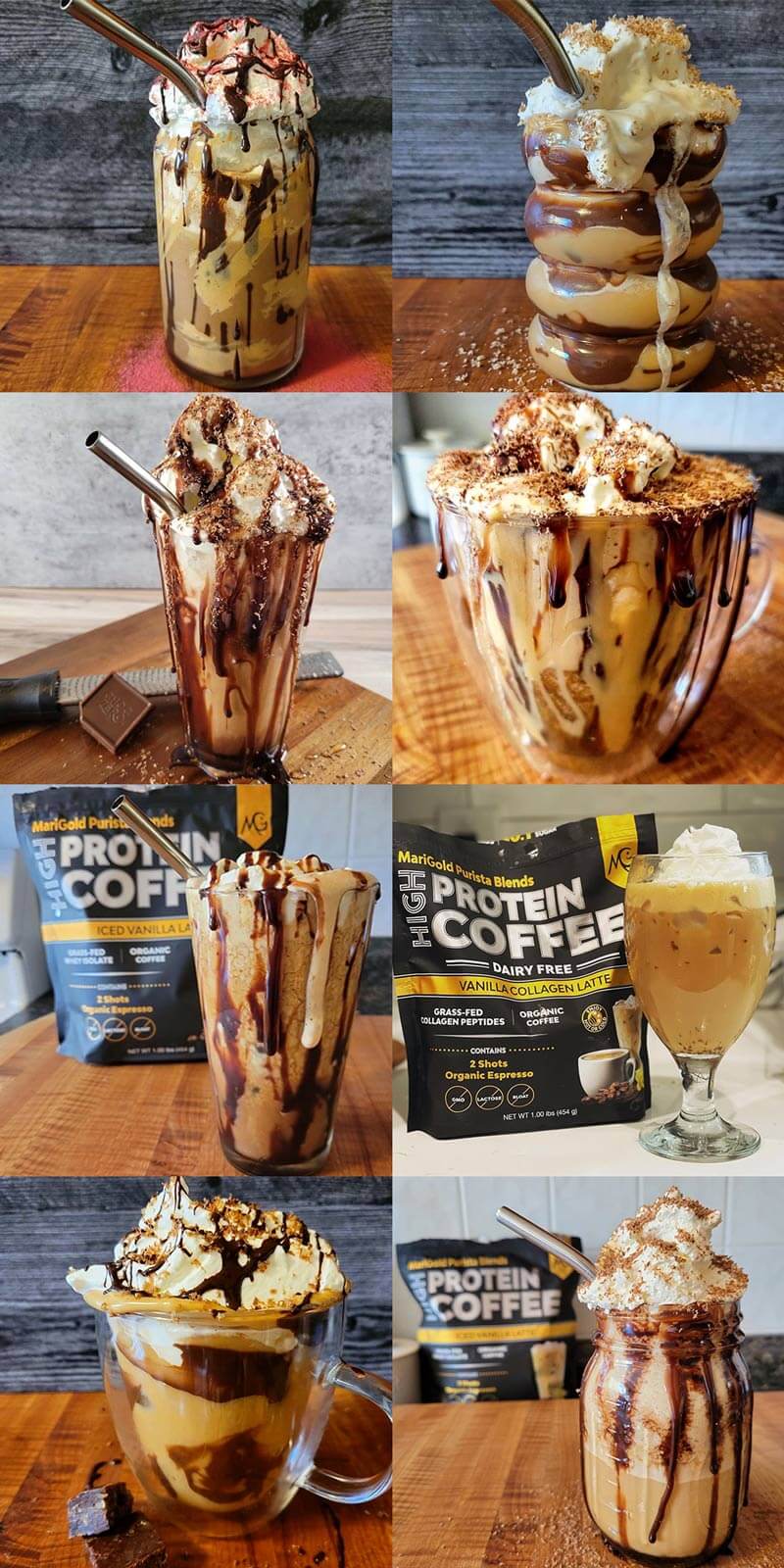 Vanilla Collagen Latte
Collagen Protein Coffee
What's Inside
(Macros are based on a 2 scoop serving size – see our "BUZZ METER" chart for a customized coffee experience!)
SERVING SIZE: 1 Packet (30g)
SERVINGS PER CONTAINER: 1
AMOUNT PER SERVING:
Calories 99; Total Fat 0.02g; Saturated Fat 0.01g; Trans Fat 0g; Polyunsaturated Fat 0.01g; Monounsaturated Fat 0.01g; Cholesterol 0mg; Sodium 101mg; Total Carb 4g; Dietary Fiber 2g; Sugars 0.05g; Allulose 1.5g; Protein 20g; Potassium 188 mg; Magnesium 23 mg; Calcium 17mg; Phosphorus 19mg; Iron 0.18mg
INGREDIENTS: Grass-Fed Type I & Type III Collagen Peptides; Organic Arabica Coffee Extract; Organic Flavors; non-GMO Allulose; Stevia; Sunflower Lecithin; Real Salt®
NO ADDED CAFFEINE. Caffeine is naturally occurring in the Organic Coffee
Kosher and Halal compliant
Store in a cool dry place away from direct sunlight. Packaged by weight not volume, settling may occur.
** Manufactured in a facility that processes peanuts, tree nuts, and milk. **
*These statements have not been evaluated by the Food and Drug Administration. This product is not intended to diagnose, treat, cure, or prevent any disease.
Vanilla Collagen Latte
Collagen Protein Coffee
(1 Serving Sampler)
Reviews