Whey Protein Isolate Pumpkin Spice – 1lb
$29.99
Wrap your tastebuds in the warm comforting flavors of your new favorite Pumpkin Spice treat!
We start out with our MariGOLD Premium Whey Protein Isolate with L-Glutamine, then we add exotic cinnamon, ginger, clove, and nutmeg for a truly indulgent, creamy & smooth way to take your protein game to the GOLD level!
Green Banana Powder – a resistant starch for improved insulin response.
Turmeric – for all its amazing anti-inflammatory properties.
Our Perfect Pumpkin Spice Blend – Cinnamon, Ginger, Clove and Nutmeg.
L-Glutamine – Immunity, gut health and strong muscles*
Out of stock
Someone from Palestine & 9 others
bought this item recently.
Made with MariGold
Premium Whey Protein Isolate
MariGold Grass-Fed Whey Isolate Protein Powder is derived from sweet Irish milk given from Truly Grass-Fed™ cows who spend 95% of their time roaming freely and feasting upon the delicious green grasses of the breathtaking Irish countryside.
MariGold WPI is cold processed and micro filtered, leaving it UNDENATURED and incredibly creamy. Then it's INSTANTIZED, with choline rich sunflower lecithin, so it mixes easily into your favorite recipes or shakes.
Our protein powder is rBGH and rBST free, and also keto-friendly, lectin free, and low FODMAP!
L-Glutamine For Gut Health
& Increased Recovery*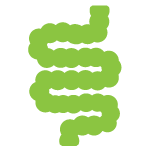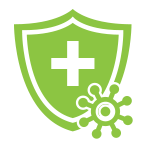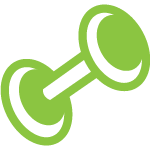 PERFORMANCE & MUSCLE HEALTH *
Whey Isolate Protein Powder : What's Inside
SERVING SIZE: 2 Scoops (30g)
SERVINGS PER CONTAINER: 15
AMOUNT PER SERVING:
Calories 93; Total Fat 0.21 g; Saturated Fat 0.07g; Trans Fat <0.02 g; Polyunsaturated Fat 0.08 g; Monounsaturated Fat 0.05 g; Cholesterol < 2.3 mg; Sodium 73 mg; Total Carb 4 g; Dietary Fiber 3 g; Sugars <0.2 g; Protein 20 g; Calcium 96 mg; Potassium 122 mg; Magnesium 20 mg; Phosphorus 54 mg; Iron 0.11 mg
INGREDIENTS: Whey isolate from TRULY Grass Fed™ cows milk; Non-GMO L-Glutamine; Organic Vanilla Flavor; Organic Green Banana Flour; Organic Ginger; Organic Cinnamon; Stevia; Organic Turmeric; Organic Nutmeg; Real Salt®; Sunflower Lecithin; Organic Cloves
L-Glutamine is a product of South Korea.
Allergen: MILK
Ovo Lacto vegetarian status. Kosher and Halal compliant.
Store in a cool dry place away from direct sunlight. Packaged by weight not volume, settling may occur.
** Manufactured in a facility that processes peanuts, tree nuts, and milk. **
*These statements have not been evaluated by the Food and Drug Administration. This product is not intended to diagnose, treat, cure, or prevent any disease.
MariGold Protein Powder
Pumpkin Spice
Reviews