Whey Protein Isolate Unflavored – 1 Serving GO-PAK
$2.99
Serving Size: 1 packet (30g)
Servings per packet: 1
MariGold Grass-Fed Whey Isolate Protein Powder is derived from sweet Irish milk given from Truly Grass-Fed™ cows who spend 95% of their time roaming freely and feasting upon the delicious green grasses of the breathtaking Irish countryside.
MariGold WPI is cold processed and micro filtered, leaving it UNDENATURED and incredibly creamy. Then it's INSTANTIZED, with choline rich sunflower lecithin, so it mixes easily into your favorite recipes or shakes.
Our protein powder is also keto-friendly, lectin free, and low FODMAP!
Availability: In stock
Someone from Denton & 2 others
bought this item recently.
Whey Isolate Protein Powder : What's Inside
SERVING SIZE: 1 Packet (30g)
SERVINGS PER CONTAINER: 1
AMOUNT PER SERVING:
Calories 111; Total Fat 0 g; Saturated Fat .09 g; Trans Fat <0.03 g; Sodium 79 mg; Total Carb <1 g; Dietary Fiber 0 g; Sugars 0 g; Protein
26 g; Potassium 138 mg; Magnesium 24 mg
Whey Protein Isolate, <1% non GMO Sunflower Lecithin… and Love ♥
Allergen: MILK
Ovo Lacto vegetarian status
Kosher and Halal approved
Lectin Free and Low FODMAP
Store in a cool dry place away from direct sunlight. Packaged by weight not volume, settling may occur.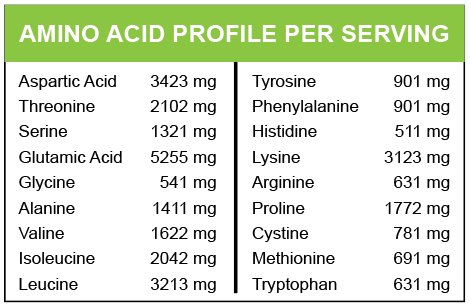 ** Manufactured in a facility that processes peanuts, tree nuts, and milk. **
MariGold Protein Powder
(1 Serving Sampler)
Reviews