Collagen Peptides Strawberry Sundae – 1lb
$28.99
Flavor: Strawberry Sundae Collagen
MariGold Strawberry Sundae Collagen is a great way to boost your daily collagen intake. Hand-crafted to include non-GMO bovine Type I & III collagen and other functional ingredients.
Besides 20 grams of Collagen Peptides per serving, you also get:
L-Glutamine for gut health.
Green Banana Resistant starch for insulin response.
Organic Strawberry Flavor (love that smell!!)
Organic Beet Root Powder for a nitric-oxide boost and to provide a nice red color.
You can drink MariGold Strawberry Sundae collagen simply stirred into a 1/2 cup of water for a quick collagen fix. Or, make up a delicious smoothie by mixing with your favorite "milk", ice and/or frozen fruit.
Our Strawberry Sundae Collagen is DAIRY-FREE, keto-friendly, lectin-free, and low FODMAP!
Availability: In stock (can be backordered)
This item is Best Seller in following categories:
Someone from Overland Park & 10 others
bought this item recently.
Type I & Type III Hydrolyzed Protein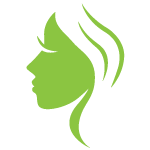 GLOWING SKIN, HAIR & NAILS *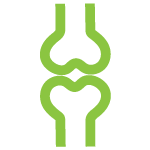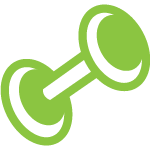 PERFORMANCE & MUSCLE HEALTH *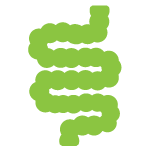 Collagen Peptides : What's Inside
SERVING SIZE: 2 Scoops (30 g)
SERVINGS PER CONTAINER: 15
AMOUNT PER SERVING:
Calories 92; Sodium 109 mg; Total Carb 4 g; Dietary Fiber 3g; Collagen Protein 20 g; Resistant Starch 2 g;
INGREDIENTS: Non-GMO Bovine Collagen; Non-GMO L-Glutamine; Organic Vanilla Flavor; Organic Green Banana Flour; Organic Strawberry Flavor; Real Salt®; Organic Beet Root Powder; Stevia
L-Glutamine is a product of South Korea.
Ovo Lacto vegetarian status. Kosher and Halal compliant.
Store in a cool dry place away from direct sunlight. Packaged by weight not volume, settling may occur.
** Manufactured in a facility that processes peanuts, tree nuts, and milk. **
*These statements have not been evaluated by the Food and Drug Administration. This product is not intended to diagnose, treat, cure, or prevent any disease.
MariGold Collagen Peptides
Strawberry Sundae
Reviews