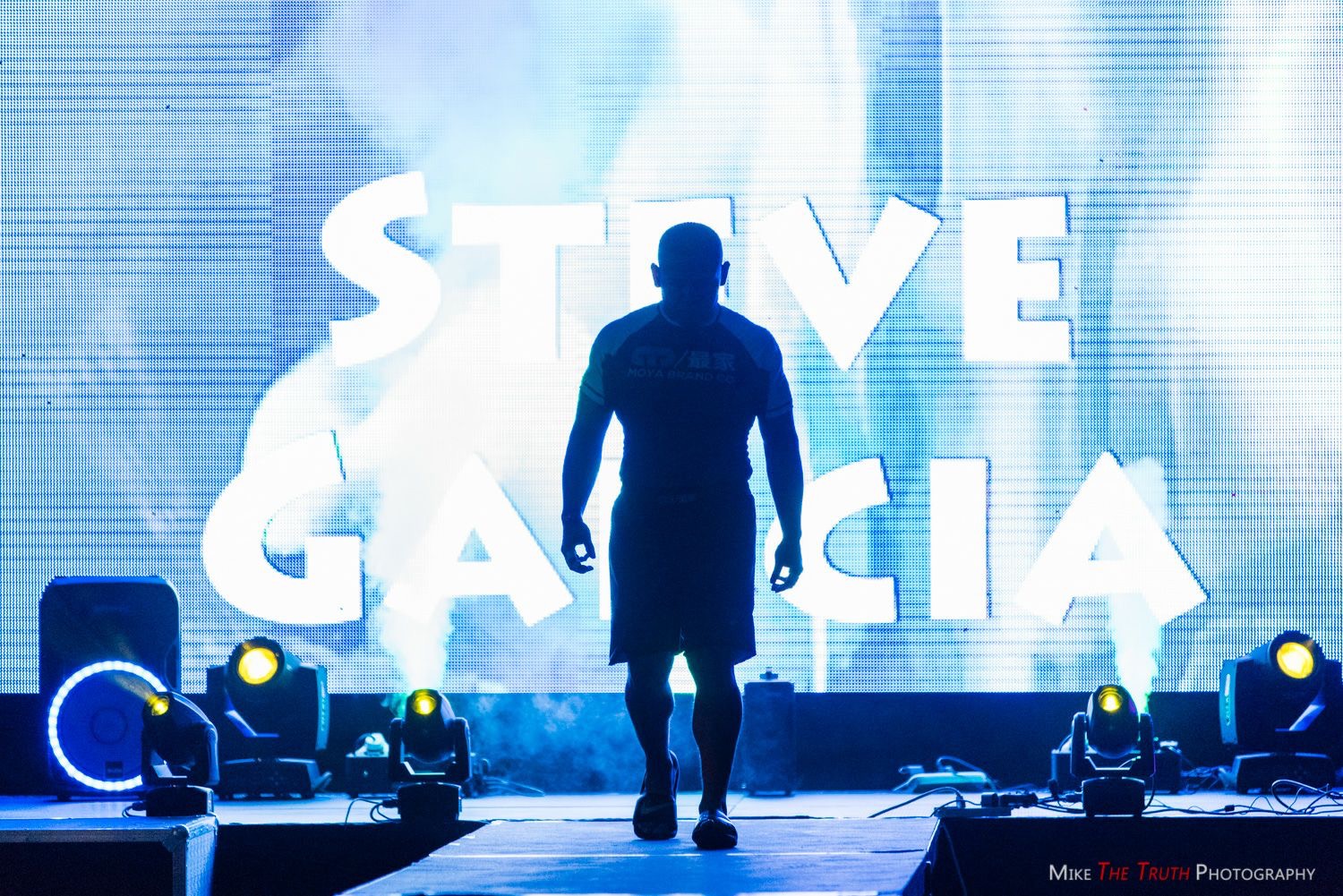 Hi My name is Steve Garcia and I'm currently an amateur mixed martial artist (MMA) training out of Metro Fight Club & The League Elite Training Facility in Houston, TX.
I had my First MMA bout back in March of this year…and WON via TKO in the first round!  It was truly a dream come true. 
Not only did I win my first fight, but it actually fell on the anniversary of my father's passing!
This was one of my biggest accomplishments of my life, but the road I took to get there was not the smoothest…it was a struggle!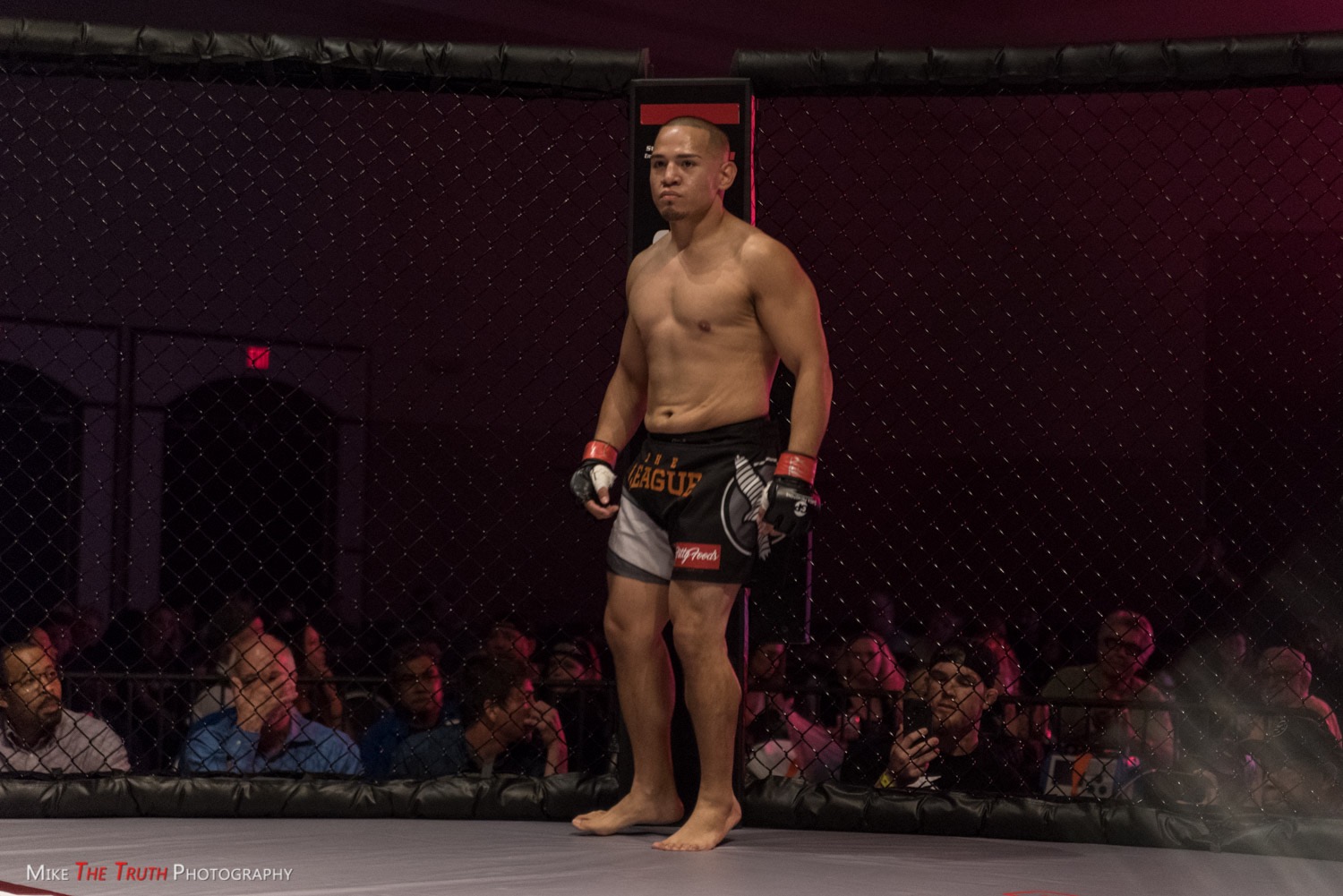 Growing up, I always dealt with weight problems.
I use to get picked on, both in & out of school… all the way up until I reached high school.
Although I was always a bigger guy, I was still involved in team sports such as football, baseball, track etc…
When I graduated high school I weighed in at 250 lbs! Not healthy for me but I didn't know what to do.
The only thing I knew for sure is that I had to make some changes or things would get just get worse!
Eventually I made the decision to join the marines. I've always respected the Men and Women who serve our country and was interested in signing up!
When I met with the recruiter, his words were pretty tough for me to hear…he told me I needed to drop over a 50 lbs just to meet their requirements.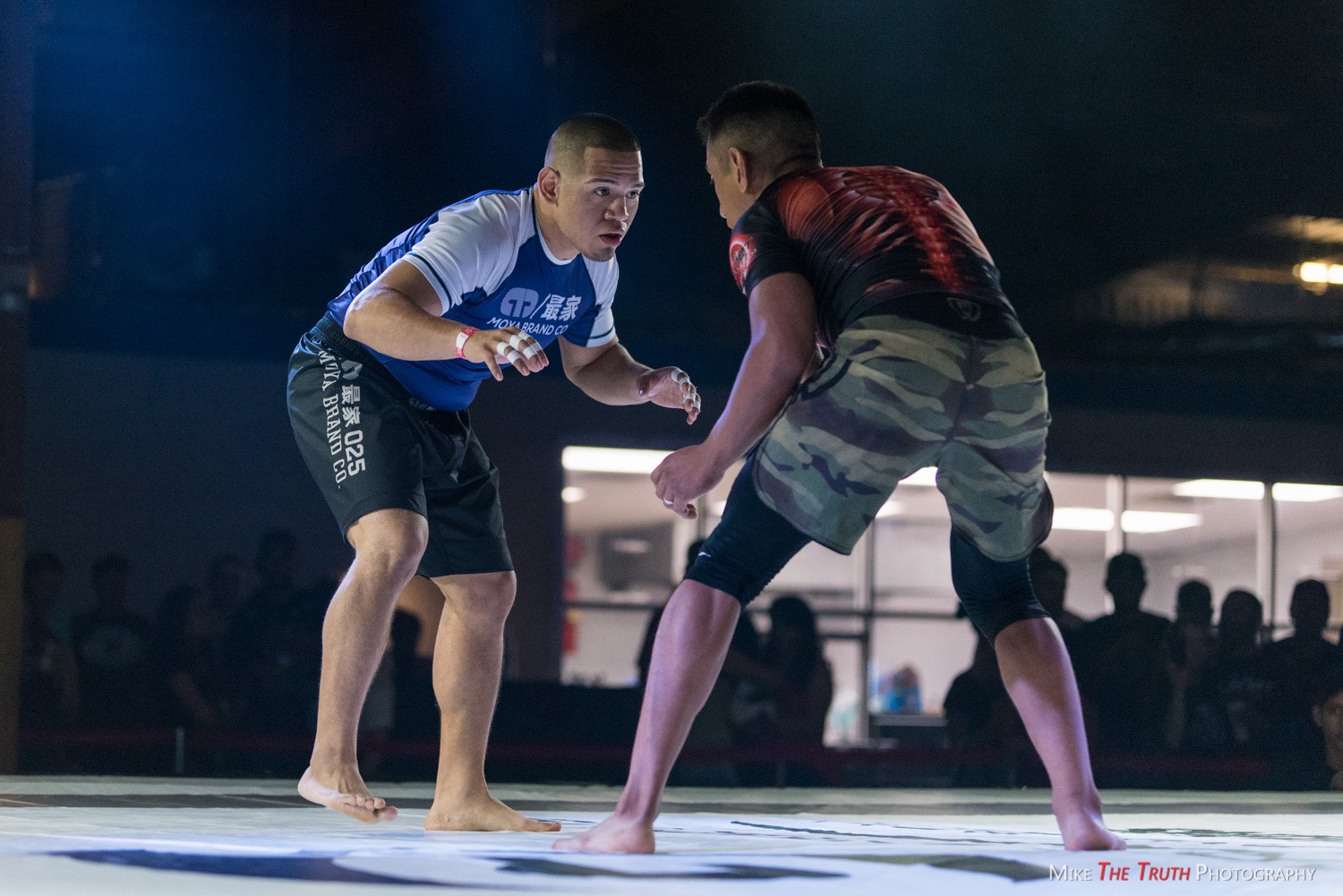 This hard truth was what led me to find my love for MMA!
I decided to start training in the same gym where my relative was currently training.
I fell in love with it! 
Long story short, I started to put in the work and I dropped the 50lbs! 
After that, I entered my first grappling tournament and the rest was history!  I've never looked back!
I decided not to join the service with hopes to train and compete at the highest level the sport has to offer.
Leading up to my MMA debut I ran into some huge obstacles. 
My father passed away and I fell into a depression that led me to gain weight.  Then I suffered a severe back injury! 
Not only was I struggling through the depression and loss of my father, but due to the injury and weight gain I couldn't even train or fight…the thing I loved to do! 
At this point my weight had risen north of 270 lbs and it was at this moment I became determined…I had to make a change!
Meeting with Terry Williams at The League in 2015 was the best thing that ever happened to me!  We both had one goal in mind…make the weight go away for good!
We grind so hard and have no plans to let up! We're always reaching for bigger goals!
Around the beginning of 2016 was when I was first introduced to Marigold bars!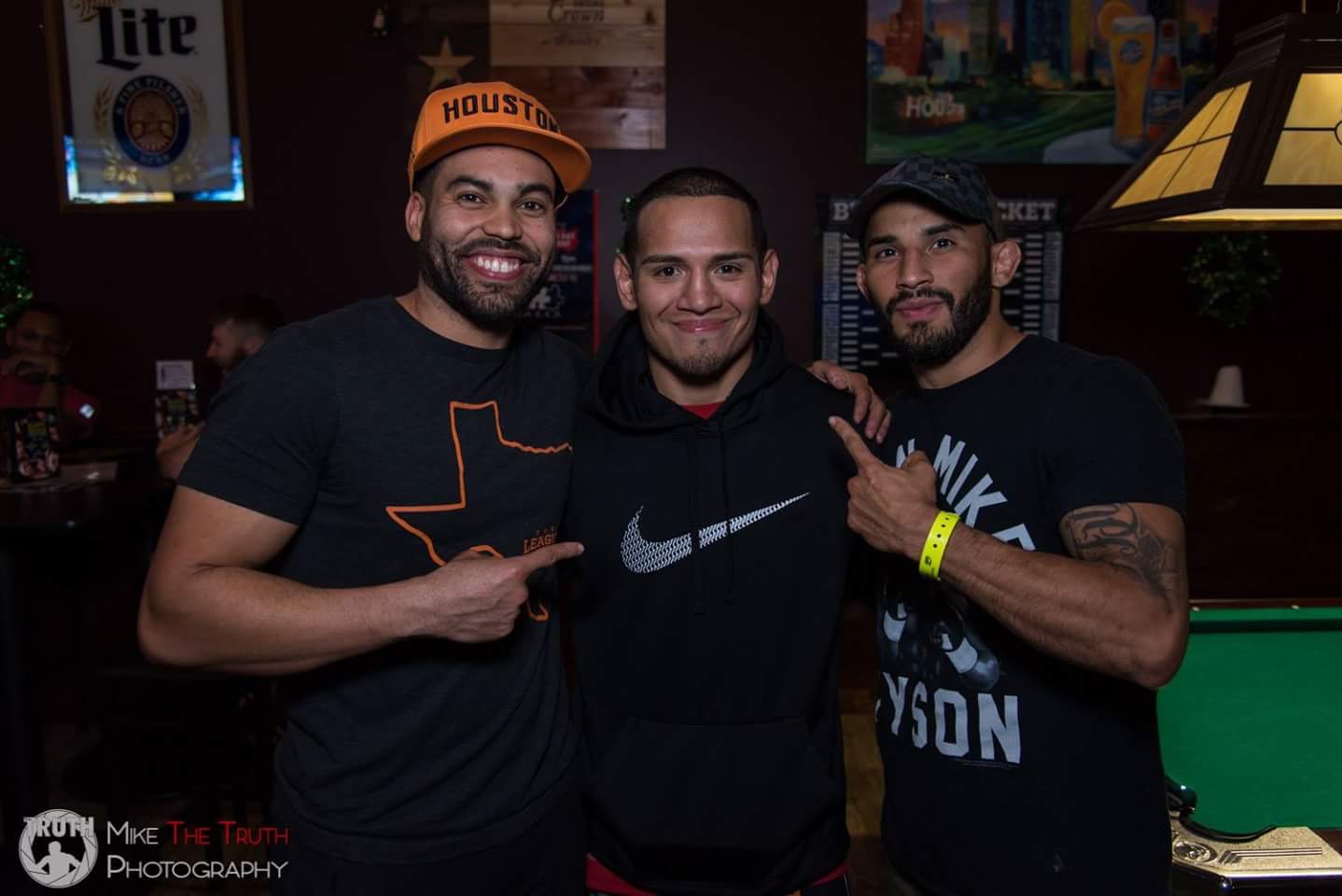 Their bars played a huge roll in my weight loss journey as they satisfied those sweet cravings I would always get late at night.
I can honestly say, after trying many type of protein bars, MariGold has to be my absolute favorite!
On March 16, 2017 I weighed in at 167.5 lbs.
A total loss of 107.5 lbs in just over a year's time!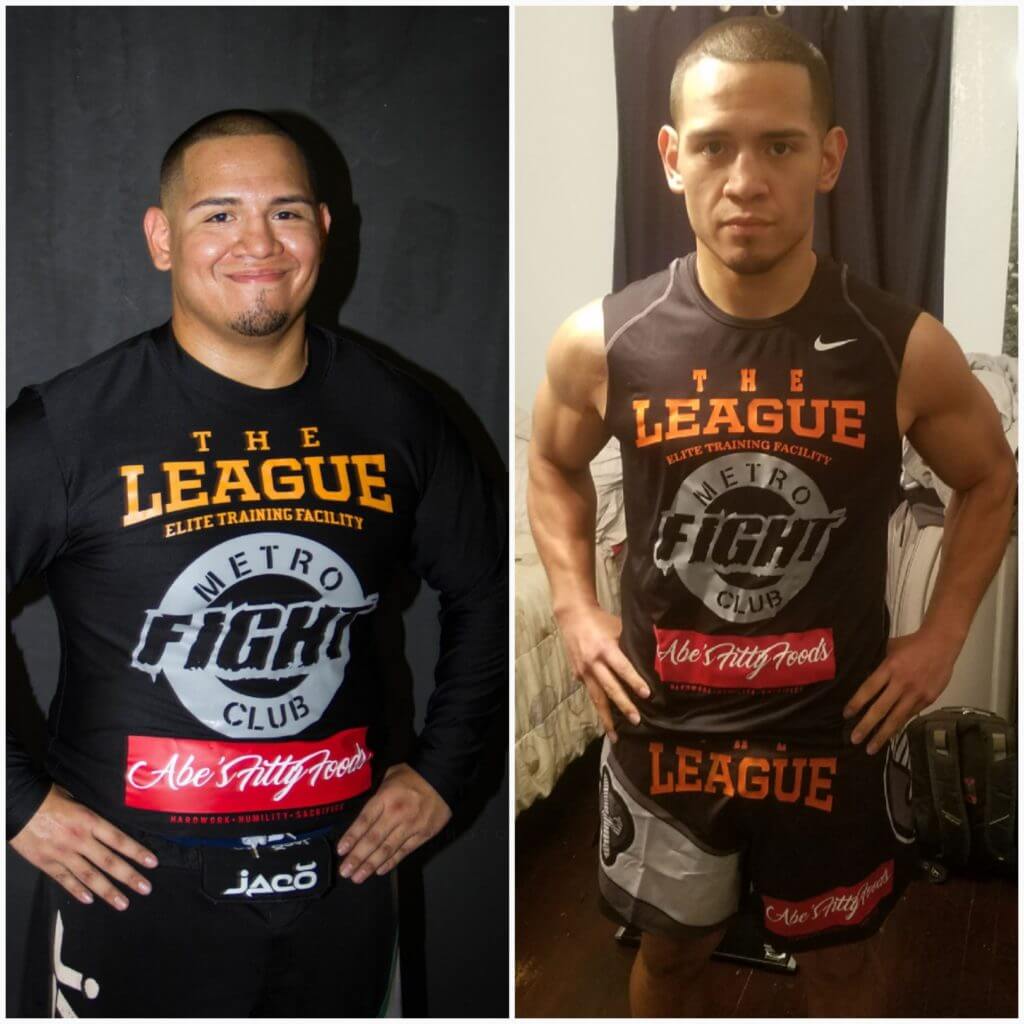 With a tough strength and conditioning program, a strict meal plan with meals being provided by Abes Fitty foods & eating Marigold Bars as my go to snack, I was able to meet my goal!
I won't say it has been easy!  It took hard work and dedication every single day!
There were days where I wanted to give up and drive straight to Whataburger but I kept my eye on the prize.
I come from a broken home and was raised in the urban area where the only way out is to make one! Once I have our eye on something special, I won't stop 'till I get it!
I believed that's what help me & shaped me into the person I am today!
I'm by no means perfect… at all.  I do make mistakes like most people but I hope my story inspires others to never give up on your goals or dreams!
Take that next step that you've always been scared to take! I promise you it's worth it…
Thank you for listening and taking the time to read a bit of my story.
I hope it motivates you and encourages you! With hard work and determination, you can do anything!
Steve Garcia
Follow Steve on Instagram