If you've heard of the low-FODMAP diet, you may be just a little confused. This is not just another fad diet. Here is everything you need to know.
Digestive issues due to food sensitivity is a common occurrence. If it's happening to you, a low-FODMAP diet can relieve some of the symptoms of stomach pain including bloating and gas. It's a highly recommended diet for those with irritable bowel syndrome. More on the benefits of low-FODMAP later, let's start at the beginning: what the heck is a FODMAP?!
FODMAPs
FODMAP: Fermentable Oligosaccharides, Disaccharides, Monosaccharides and Polyols. This is science lingo for the name of the carbohydrates that are poorly absorbed in the small intestine in some people, meaning they're hard for their bodies to digest. Symptoms of poor digestion can include abdominal pain, cramps, bloating, or even bowel urgency.
If those symptoms sound familiar, you might be one of the people who have trouble digesting FODMAPs. It might be time to start cleaning up your diet.
Benefits of a Low-FODMAP Diet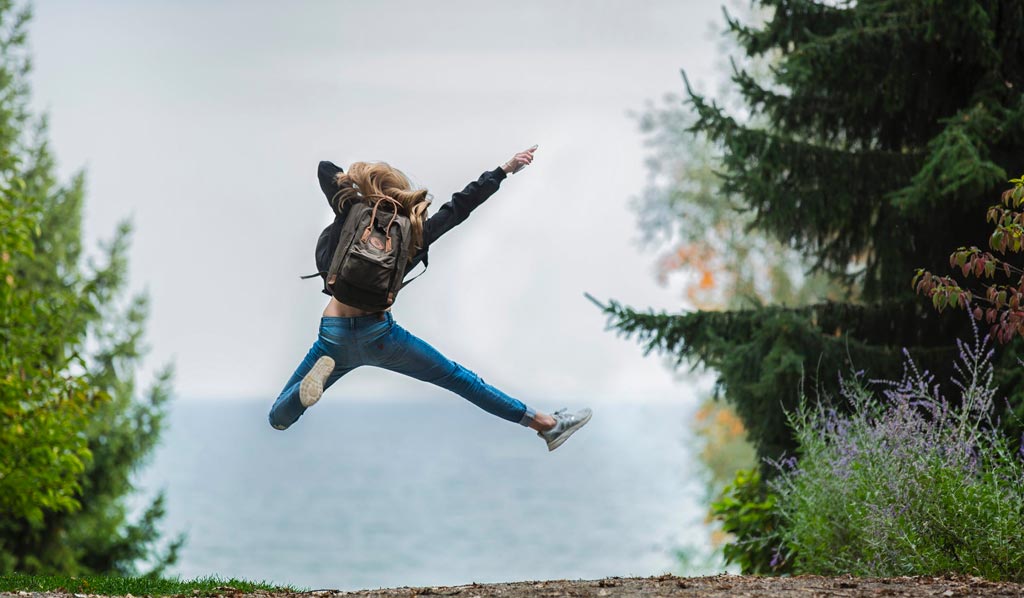 The main benefit of this diet is reduced digestive symptoms. This can increase your quality of living overall. No more bloating or cramping up! However, it's important to know that FODMAPs increase the good bacteria in your stomach, so you may want to know what the safest way to approach this diet is. Also, it's important that you try reducing other triggering foods first such as alcohol or caffeine.
What can you eat on this diet?
When considering a new diet, it's hard not to focus on all the foods you'll be missing out on. So let's focus on what you can eat! According to Stanford University, the following are some of the items you'll be allowed to enjoy:
Meats: beef, chicken, canned tuna, eggs, egg whites, fish, lamb, pork, shellfish, turkey, cold cuts
Grains: wheat free grains/wheat free flours
Fruits*: bananas, berries, cantaloupe, grapes, grapefruit, honeydew, kiwi, kumquat, lemon, lime, mandarin, orange, passion fruit, pineapple, rhubarb, tangerine
Veggies: bamboo shoots, bell peppers, bok choy, cucumbers, carrots, celery, corn, eggplant, lettuce, leafy greens pumpkin, potatoes, squash, yams, (butternut, winter), tomatoes, zucchini
Beverages: low FODMAP fruit/vegetable juices (limit to ½ cup at a time), coffee, tea
Seasonings: most spices and herbs, homemade broth, butter, chives, flaxseed, garlic flavored oil, olives, margarine, mayonnaise, olive oil, pepper, salt, sugar, maple syrup without HFCS, mustard, low FODMAP salad dressings, soy sauce, marinara sauce (small amounts), vinegar, balsamic vinegar
*Remember to limit quantities on approved fruits. These can be added in larger quantities after the elimination phase of the diet.
Additionally, you can enjoy snacks or snack bars that are made with low-FODMAP foods including MariGold's Texas Pecan Praline Bars, Cinnabahn Bars, Cookie Dough! Bars, Chocolate Mint Bars, and the MariGold Primal Pack.
Tips for Following this Diet
On a final note, here are a few tips that Stanford University offers for following this diet:
Always read labels. Be aware of what ingredients you can and can not have.
Follow the diet for at least six weeks. After that time period start slowly introducing FODMAP foods to see if you can narrow in on which foods may be triggering your stomach issues.
Stick to gluten-free grains because they're always wheat free.
Some stomach symptoms may arise from eating large amount of low-FODMAP foods or fiber all at once. Limit serving sizes for low-FODMAP fruits and veggies to half a cup at a time.
As always, consult with a physician before starting any new diet!