Add a dose of super nutrition and a variety of flavor and texture to your diet with coconut-based foods.
Q:** Every time I turn around I see another food product made from coconut. Why are there so many products based on coconut on the market?**
—Robin D., Newark, N.J.
A: Coconut, the seed and fruit of the coconut palm, is a nutritious and versatile food that has been a staple in the diets of many Pacific island populations for thousands of years. It is a good source of fiber, easily absorbed fats called medium chain triglycerides, and minerals such as potassium and manganese.
Coconut is used in many modern food products because its nutritional profile makes it a helpful addition for people following a wide range of diets, including vegan, gluten-free, Paleo, and ketogenic. What's more, its many parts can be used in different ways to substitute for common allergenic foods—especially milk, flour, and soy sauce. Here's a rundown of some of the best coconut-based foods to try incorporating into your diet.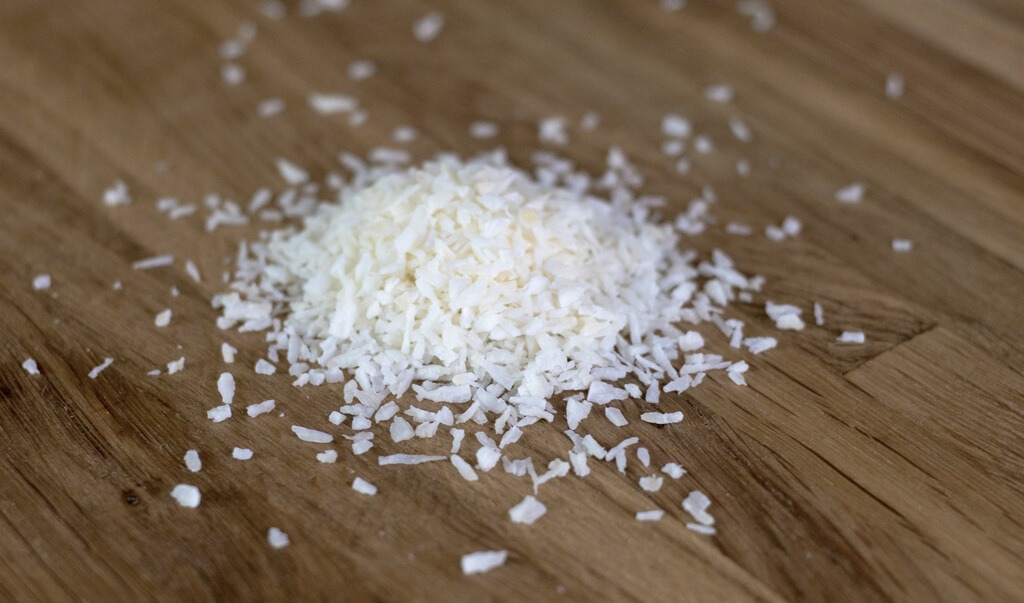 Unsweetened Shredded Coconut
The meat from fresh whole coconut that has been dried and cut into fine pieces is both a snack food and baking item. It's easy to use: Just sprinkle it over a bowl of berries or pineapple pieces, or use it in baking recipes or as a dessert topping
Coconut Milk/Cream and Coconut Milk Products
Coconut milk and coconut cream are excellent nondairy alternatives to add to coffee or tea; to mix in soups, stews, curries, and smoothies; and to use in baking. Coconut cream is the first pressed liquid from fresh coconut meat that has been grated, blended, and strained. Coconut milk is a diluted version of coconut cream, with more water added. Most brands of canned coconut milk include the thickening agent guar gum.
If you avoid milk products but would like to eat yogurt or ice cream, try coconut milk yogurt or coconut milk frozen desserts.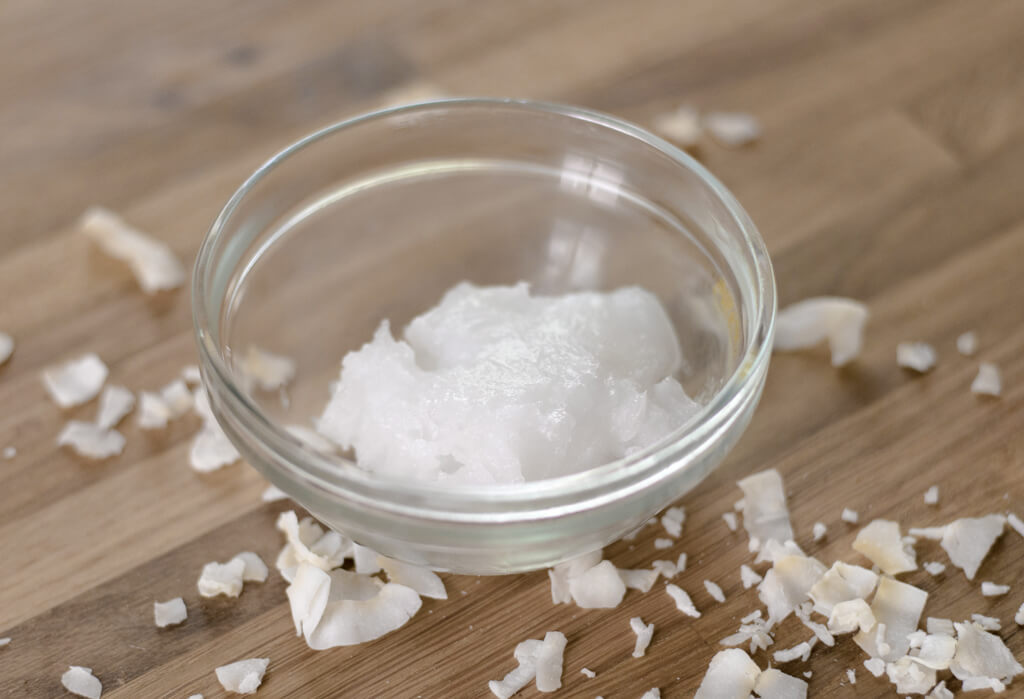 Coconut Oil
Extracted from the flesh or meat of coconut, this heat-stable oil is good for stir-frying or sautéing, or to add by the spoonful to your coffee. It is also a wonderful dairy-free substitute for butter when making baked goods.
Coconut Nectar and Coconut Sugar
Coconut nectar, a nutrient-rich sap from coconut blossoms, is a liquid sweetener that can replace honey or agave syrup in recipes. Unrefined coconut sugar, also known as coconut palm sugar, is made from evaporated coconut nectar, and can be used as a replacement for the same amount of sugar in recipes. Both coconut nectar and coconut sugar do not taste like coconut. Instead, they have a slight caramel-like taste.
Coconut Water
The clear liquid inside coconuts, coconut water, sometimes called coconut juice, contains easily digested carbohydrates in the form of sugar, plus it's a good source of potassium. Coconut water may be better at replacing lost fluids after exercise than water, but it does not serve as a complete sports drink in extreme heat or after strenuous exercise because it is low in sodium.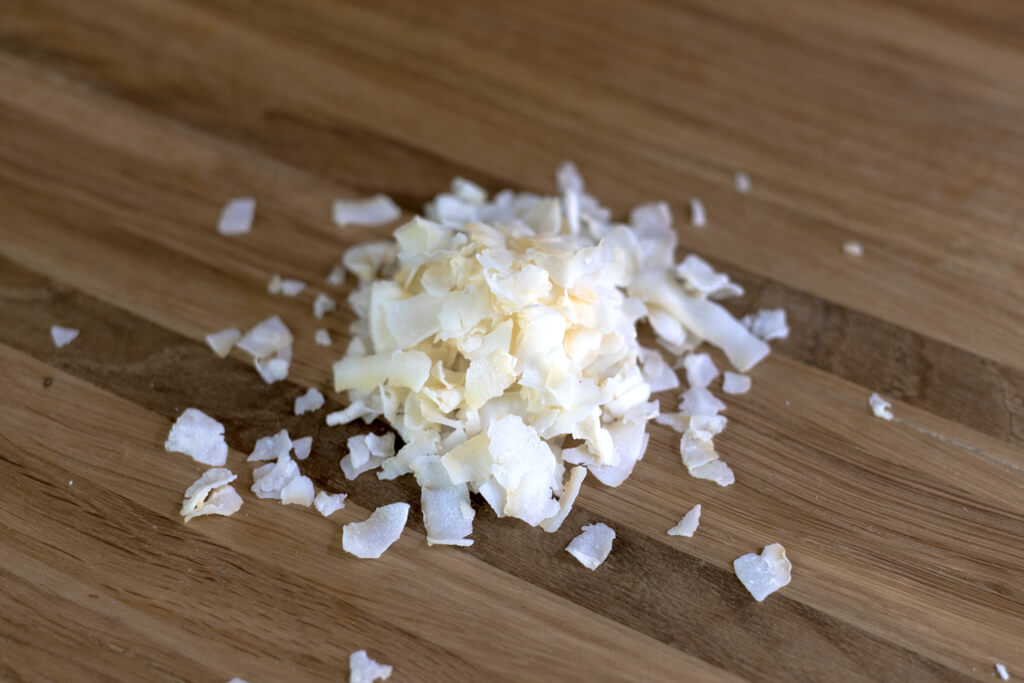 Coconut Chips
This crunchy snack food made from toasted coconut slices is rich in heart-healthy lauric acid. It's lower in carbohydrates than regular chips and has as much fiber and less sugar than a medium apple. Stay away from flavors that have added sugars, and stick to those with simple ingredients.
Coconut Flour
This flour, made of fiber from the coconut meat after most of the oil has been extracted, can be a big help for people who follow specialty diets. Not only is coconut flour naturally gluten-free and vegan, it's also grain-free and low-carb, and it produces baked goods that are light, fluffy, and moist.
Coconut flour has more fiber than any other flour, so baking with it needs to be done very differently than baking with regular flour. A small amount of coconut flour is combined with several eggs to make baked goods such as cakes and muffins. If you haven't baked with this flour before, it's best to follow recipes designed specifically for coconut flour until you become accustomed to it.
Written by Melissa Diane Smith for Better Nutrition and legally licensed through the Matcha publisher network. Please direct all licensing questions to legal@getmatcha.com.
Featured image provided by Better Nutrition
A Healthy Dose of Coconut with MariGold
At MariGold, we use coconut in our products because we really are "loco for coconut"! And for good reason!
As you read above, coconuts provide a ton of health benefits and nutrition.
Of course, we always use premium ingredients in our snacks and foods, because you and your body deserve the best! 
That's why we use organic, fairly traded coconut oil. Our coconut oil is cold-pressed virgin coconut oil, extracted from organic certified fresh coconuts, without the use of excessive heat or harsh conditions during processing. No chemicals or bleach are used.
In addition to organic coconut oil, you'll also notice that many of our products have organic coconut in them for those of you who REALLY love coconut.
Our Pure Joy protein bar is one of the original MariGold protein bar flavors and is a long-time customer favorite. It combines lots and lots of coconut into a vanilla bar and swirled with dark organic chocolate.
And we've even got a Coconut Lover's Pack! It combines all our most popular coconut protein bars including combos like dark chocolate coconut, light chocolate coconut, toasted coconut and more!
Oh, and we can't forget about our Ginger Coconut protein bar with the added benefit of gut-healthy ginger.  If you're looking for a delicious coconut flavored Fat Bomb instead, our Lemon Coconut Fat Bombs are a sweet treat with a fresh and tangy twist!
Be sure to check out our Nutritional Page because there's tasty coconut in many of our other products as well.
Get "coco-nutty" with MariGold!