Teresa Shields Parker is an award-winning journalist, editor and publisher, and weight coach.
She's also a long-time MariGold friend and customer.
Teresa is truly an inspiration, and we want to share her story with you.
Teresa has lost over 250 lbs and has written many books about her weight loss journey, including how she has continued to maintain her healthy weight through lifestyle changes.
One way she was able to achieve this remarkable accomplishment was by incorporating MariGold Grass-Fed Protein Bars into her routine to help overcome sugar addiction and transition to healthy, clean eating.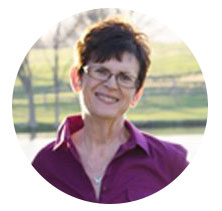 "After going on a transformation journey to lose 250 pounds, I gave up processed sugar and flour. I needed more protein in my diet but every protein bar was filled with sugar and flour and other stuff I didn't want to put in my body."
"I found MariGold Bars back before primal bars existed. I tried the 5 grams of sugar bars but they were too sweet. I still liked the approach of gluten-free and GMO-free bars. I asked Mari if she could develop a lower sugar bar and before I knew it, SHE DID IT! I was one of the first to sample them.
Now I love the Primal ChunkyChoco Pecan bars. I tell my coaching clients about them as well. They are lifesavers for me. Great to take on trips and great to take anywhere I am going that they might not have something I can eat.
Awesome bars for those wanting to eat healthy."