APPLE CINNAMON PROTEIN MUFFINS
(High Protein / Clean Eating)
Get ready for a treat that will tantalize your taste buds and give your body a boost!
These delectable Apple Cinnamon Protein Muffins are packed with yummy ingredients like fiber-rich oat flour, heart-healthy almond flour, and our top-notch MariGold Creamy Vanilla Whey Isolate Powder.
Perfect for a cozy breakfast with coffee or an afternoon pick-me-up, these muffins are sure to satisfy your cravings and give your body the nutrients it needs.
With L-Glutamine in the protein powder, you'll also be promoting a strong immune system, a happy gut, and muscle-building support.
And if you're feeling festive, try them with our Pumpkin Spice Whey Isolate for an extra dose of seasonal flavor and health benefits.
So go on, indulge and enjoy!
Deedee loves baking and creating keto & low carb recipes. She shares her incredible creations on her Instagram. Be sure follow her (@eatswithdeedee) for more creative and amazing recipes!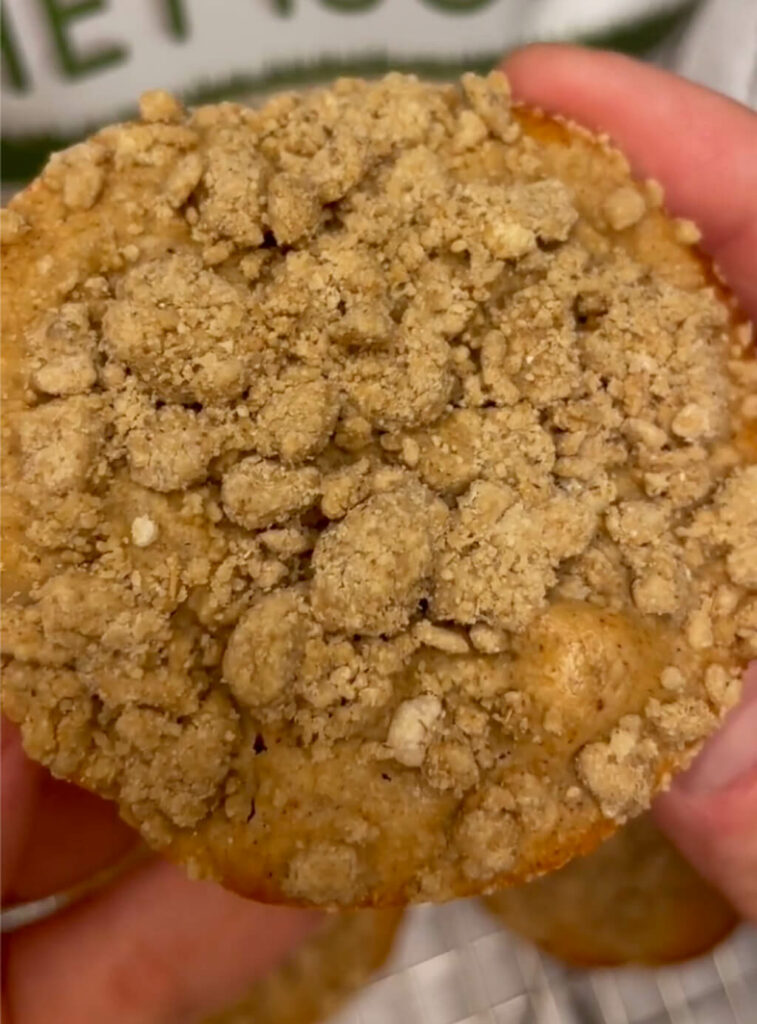 1 C oat flour
1/4 C almond flour
2 tsp baking powder
2 tsp cinnamon
1/4 tsp salt
1 egg
1/2 cup unsweetened almond milk
1/4 cup granular sweetener
1/4 cup brown sweetener
1/4 cup plain nonfat Greek yogurt
2 Tbsp light butter, melted
1 tsp vanilla extract
1 apple chopped
Mix all dry ingredients and set aside.
Mix wet ingredients until combined.
Combine with dry ingredients until smooth. Stir in chopped apple.
Pour into cupcake tin.
OPTIONAL: If you want to add a crumble on top, make it and crumble on top of each muffin. In my crumble topping, I just used butter, flour, protein powder, and cinnamon. Stir until it's combined and chunky and top each muffin.
Bake at 400 for 12-15 minutes.
MariGold ingredients used in this recipe:
MariGold Whey Isolate is derived from sweet Irish milk given from Truly Grass-Fed™ cows who spend 95% of their time roaming freely and feasting upon the delicious green grasses of the breathtaking Irish countryside.
MariGold Creamy Vanilla Whey Protein Isolate has everything you want in a protein drink, and none of the things you don't!