BLUEBERRY CHOCOLATE PROTEIN WAFFLES
(High Protein / Low-Carb / Gluten-Free )
Whether you're the type of person to go all-out and party on New Year's, or the type that likes to stay home and watch movies, you might need some rest and refueling.
We've got an easy breakfast option that will give your body the nutrients it needs to recover! These Blueberry Chocolate Protein Waffles are packed with protein and antioxidants.
They are even a great cure for a hangover (if you happen to have one).
Included in this recipe is our MariGold Rich Chocolate Malt Whey Isolate Protein Powder for a nutrient-rich protein boost. It also contains Alanine & L-glutamine, which are amino acids that can help speed up the release of hangover toxins from your body while boosting your immune system. Alcohol also suppresses your body's ability to absorb protein, so it's a good idea to load up the next day.
They are low-carb and gluten-free…and incredibly delicious!
Happy and healthy New Year from your friends at MariGold!
This incredible recipe is created by by Nina (@chasinstars82). She has an inspiring Instagram page with a variety of keto-friendly recipes and ideas. If you're looking for a new keto meal to try, be sure to check it out!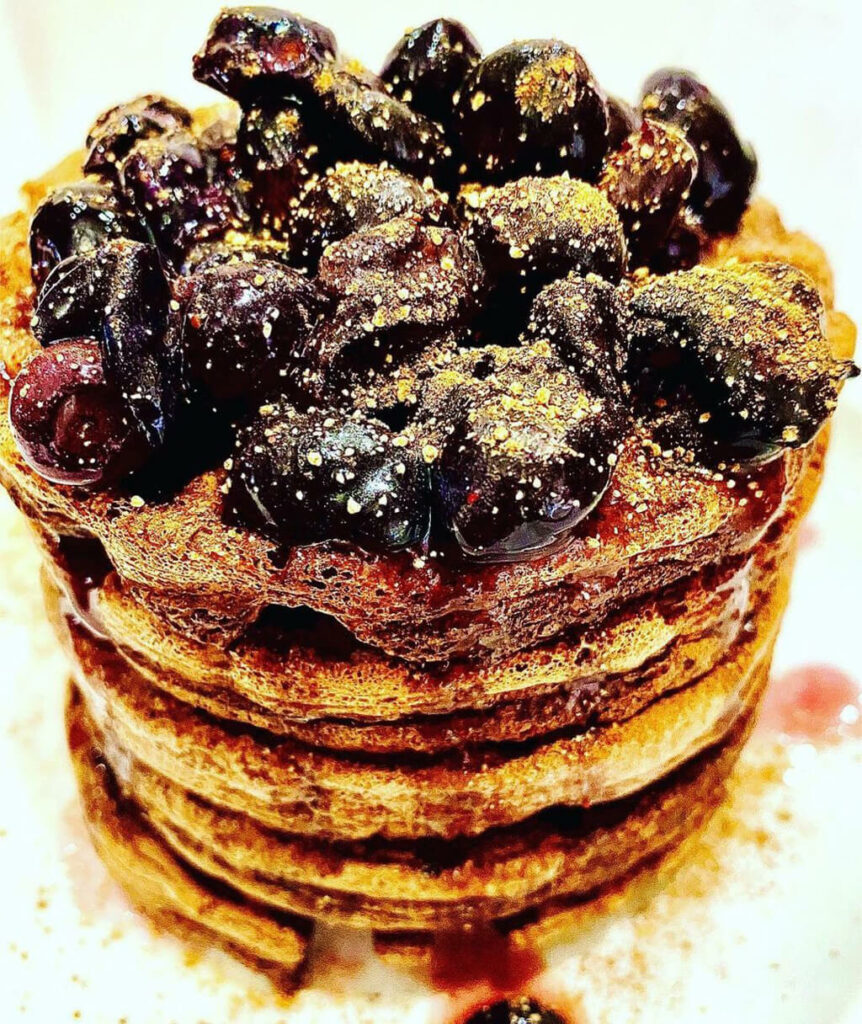 "For breakfast this morning I made myself some chocolate protein waffles that I used the @marigoldfoodstx chocolate malt protein powder and topped with some delicious, warm blueberry syrup. These waffles are super easy to make, come in at only 335 calories for 5 pieces and are loaded with 36.2 g of protein." 
– Nina (@chasinstars82)
1 ounce oat flour
1 tbs cocoa powder
dash of salt
1/2 tbs baking powder
2 ounces of almond milk
3 tbs egg whites
70 grams of frozen blueberries (or your berry of choice)
1 serving of sugar free maple syrup
Mix the protein powder, oat flour, and cocoa powder together.
Add in salt, baking powder, almond milk, and egg whites. Mix well until no lumps remain.
Add 2 TBS of the mix at a time to a greased mini waffle maker.
FOR BLUEBERRY SYRUP: microwave blueberries for 1 min with 1 serving of sugar-free maple syrup… mash up the blueberries for a bit. Pour over your protein waffles.
MariGold ingredients used in this recipe: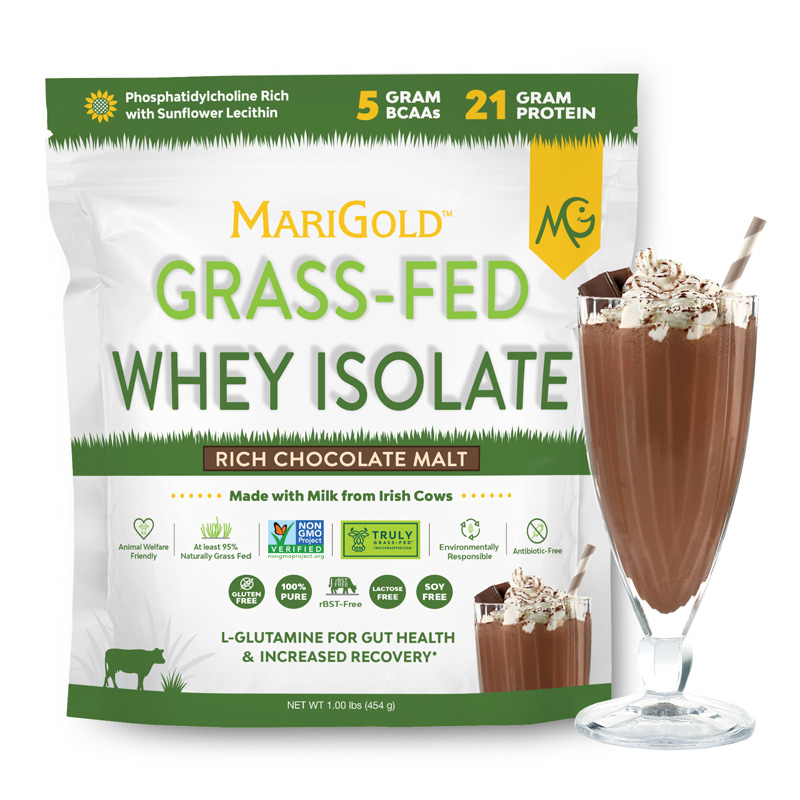 MariGold Whey Isolate is derived from sweet Irish milk given from Truly Grass-Fed™ cows who spend 95% of their time roaming freely and feasting upon the delicious green grasses of the breathtaking Irish countryside.
MariGold Rich Chocolate Malt Whey Protein Isolate has everything you want in a protein drink, and none of the things you don't!