CHOCOLATE PEPPERMINT COOKIES
(High Protein / Keto-Friendly / Low-Carb / Sugar-Free)
We have a delicious recipe you can try with those leftover candy canes (sugar-free, of course!).
If you're a fan of peppermint, these Chocolate Peppermint Cookies will be the perfect fit. They are not only tasty but are packed with protein using our MariGold Rich Chocolate Malt Whey Isolate Protein Powder.
This means they have a festive peppermint flavor along with chocolatey goodness that also contains L-Glutamine for healthy muscles and an immune boost. It also contains non-GMO sunflower lecithin for healthy brain function.
Not only that, but they are also sugar-free & keto-friendly! They are simple to make, and you can switch up the toppings to make them your own.
Enjoy!
Deedee loves baking and creating keto & low carb recipes. She shares her incredible creations on her Instagram. Be sure follow her (@eatswithdeedee) for more creative and amazing recipes!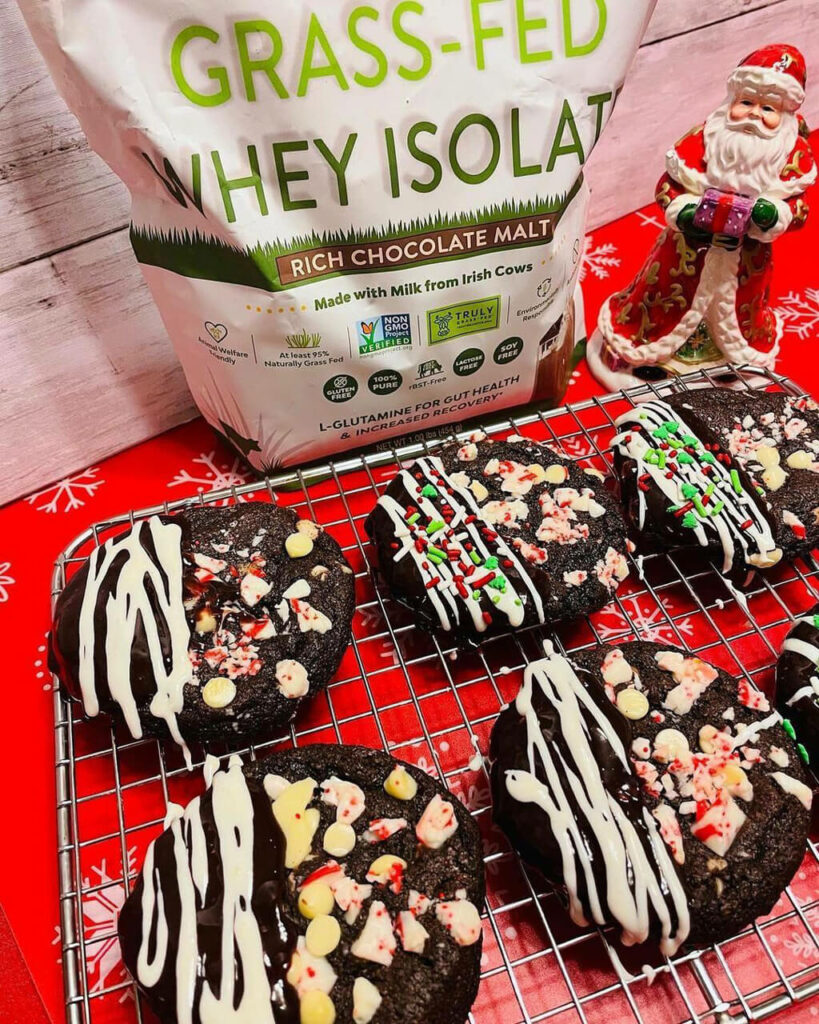 "These cookies are so chewy and delicious! They are a double chocolate cookie base with crushed peppermint and white chocolate chips added. These were so good and are perfect for Christmas!!" 
– Deedee (@eatswithdeedee )
3/4 C Almond Flour
1/2 C Cocoa powder
1/2 C Butter
3/4 C Sweetener, granulated (I used @wholeearthsweetener)
1 Egg
1/2 TSP baking soda
1/2 TSP salt
1/2 TSP vanilla extract
1/2 TSP peppermint extract (I used @oooflavors)
1/2 C white chocolate chips (I used @choczero)
1/3 C Sugar-Free crushed peppermint candy
Beat butter until smooth. Add sweetener, eggs and extracts & mix until combined.
Add in dry ingredients and mix until a dough forms.
Stir in chocolate chips and crushed peppermint.
Form or scoop into balls and place on a parchment lined baking sheet. Bake at 350 for 10-12 minutes.
They are perfect to eat just like that! But of course I had to dip some in chocolate ganache, drizzle with white chocolate, and add more peppermint and sprinkles. These are so yummy and fun to make.
MariGold ingredients used in this recipe: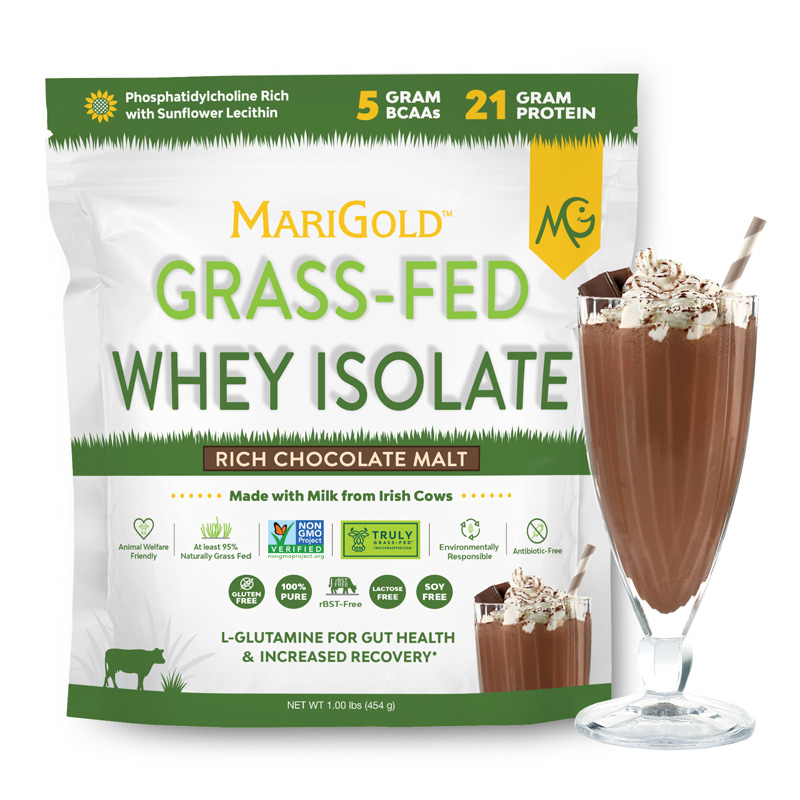 MariGold Whey Isolate is derived from sweet Irish milk given from Truly Grass-Fed™ cows who spend 95% of their time roaming freely and feasting upon the delicious green grasses of the breathtaking Irish countryside.
MariGold Rich Chocolate Malt Whey Protein Isolate has everything you want in a protein drink, and none of the things you don't!