COSMIC CHOCOLATE PROTEIN BROWNIES
(Protein-Packed / Keto-Friendly / Low-Carb / Sugar-Free)
All chocolate brownie lovers are invited to enjoy this tasty treat!
Do you love brownies, but are worried about wrecking your healthy eating goals? These Chocolate Cosmic Protein Brownies are sure to satisfy that sweet tooth in a delicious and healthy way.
First up, protein! These brownies are packed with Greek yogurt and MariGold Rich Chocolate Malt Whey Isolate, making them a great post-workout snack to help build and repair muscle tissue. Plus, protein can help keep you feeling full and satisfied, which may help reduce snacking and overeating.
Speaking of reducing snacking, the oat flour used in this recipe is a great source of soluble fiber, which can help improve digestion and keep you feeling fuller for longer.
These also contain cocoa powder, a rich source of antioxidants that can help protect your cells from damage caused by free radicals.
And if that weren't enough, they are low-carb, keto-friendly, sugar-free, and even low-calorie!
Whip up a batch of these chocolate protein brownies and enjoy guilt-free snacking!
Katie is all about fitness, living a healthy lifestyle and healthy cooking and baking. Her Instagram is full of awesome recipes to try using her favorite products. Be sure follow her (@cookingkatielady) for more recipes and healthy lifestyle inspiration!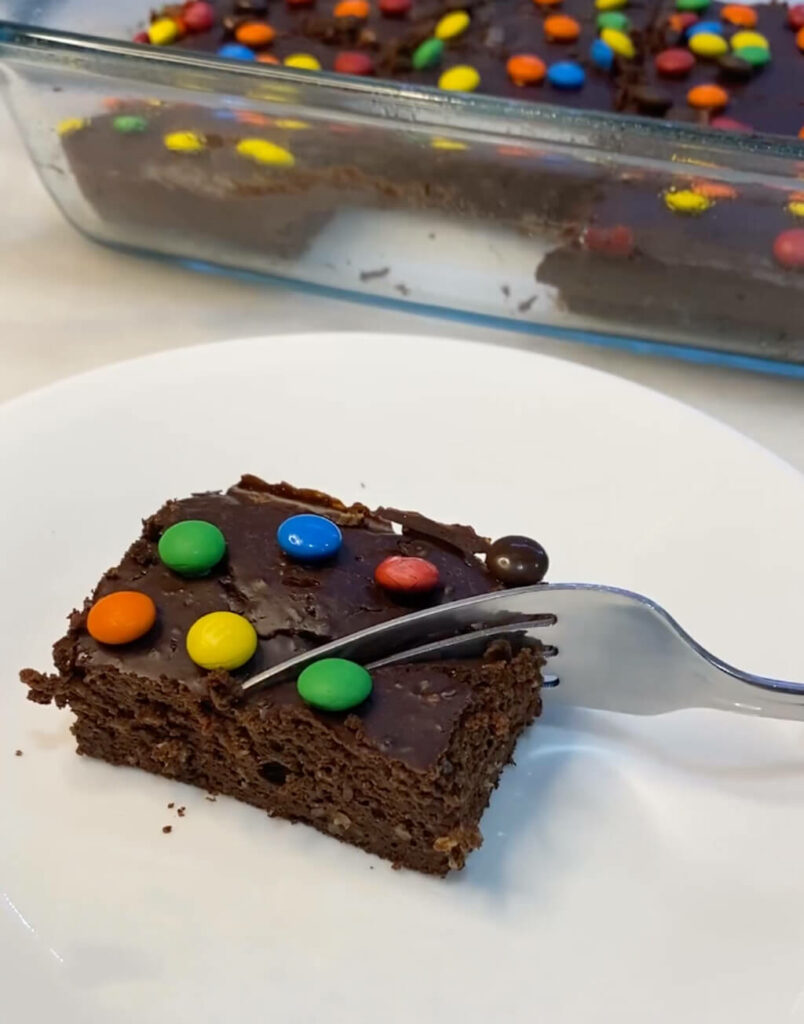 1/4 cup sugar-free dark chocolate chips
1 cup plain nonfat Greek yogurt
1/2 cup vanilla unsweetened almond milk
1/2 cup 0 cal sugar substitute (I used Swerve)
1/4 cup oat flour (or flour of choice)
1/2 cup unsweetened cocoa powder
1/2 tsp baking powder
1/2 tsp salt
Sugar free chocolate candies for topping (optional)
Preheat the oven to 350 F. Spray an 11 x 7 inch pan with nonstick spray and set aside.
In a microwave-safe bowl melt your chocolate. Let sit for 1-2 minutes, before adding your brownie mixture.
In the meantime, in a large bowl combine the Greek yogurt, almond milk, swerve, flour, protein, cocoa powder, baking powder, and salt. Mix until just combined. Fold in your melted chocolate chips.
Transfer to your baking dish and bake the brownies for 25-30 minutes.
Once the brownies are cooled, top with chocolate candies of your choice (usually I would use sugar free chocolate candies but my local grocery store was out so I had to settle for m&m's)
Cut into 12 equal sized pieces and enjoy!!
Macros (per per brownie) – Info provided by Katie (@cookingkatielady)
NOTE: Macros do not include candy toppings – will vary depending on what you use. 
64 Calories
2g Fat
6g Carbs
6g Protein
MariGold ingredients used in this recipe: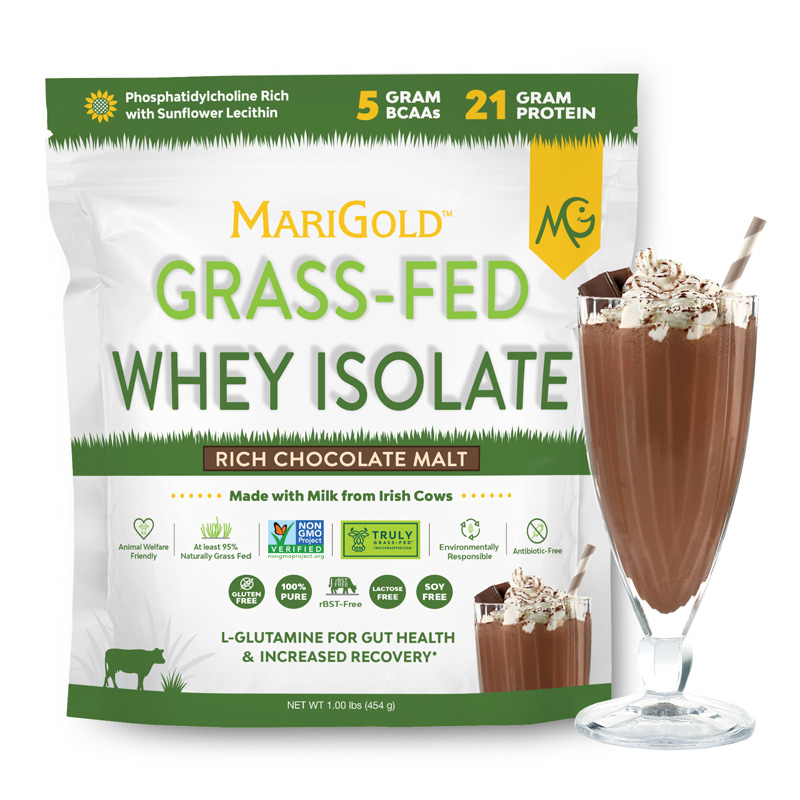 MariGold Whey Isolate is derived from sweet Irish milk given from Truly Grass-Fed™ cows who spend 95% of their time roaming freely and feasting upon the delicious green grasses of the breathtaking Irish countryside.
MariGold Rich Chocolate Malt Whey Protein Isolate has everything you want in a protein drink, and none of the things you don't!