NO BAKE PROTEIN BREAKFAST COOKIES
(Protein-Packed / Clean Ingredients / Low-Sugar)
Start your day with a delicious burst of energy with our No Bake Protein Breakfast Cookies. These cookies offer a mouthwatering blend of rich chocolate flavor and wholesome nutrition.
Protein-Packed: These cookies feature MariGold Rich Chocolate Malt Whey Isolate Protein Powder, providing a substantial protein boost for muscle health and satiety throughout the morning.
Clean and Low-Sugar: With clean, whole ingredients and the use of honey for sweetness, these cookies offer a low-sugar, guilt-free breakfast option, perfect for those watching their sugar intake.
Fiber and Omega-3: Chia seeds add fiber and omega-3 fatty acids, supporting digestive health and heart wellness.
Gluten-Free and Filling: Made with gluten-free oats, these cookies cater to gluten sensitivities and provide long-lasting energy due to their complex carbohydrates.
Convenient: These cookies are incredibly easy to make, requiring no baking. They are a quick, nutritious choice for busy mornings when a healthy breakfast is essential.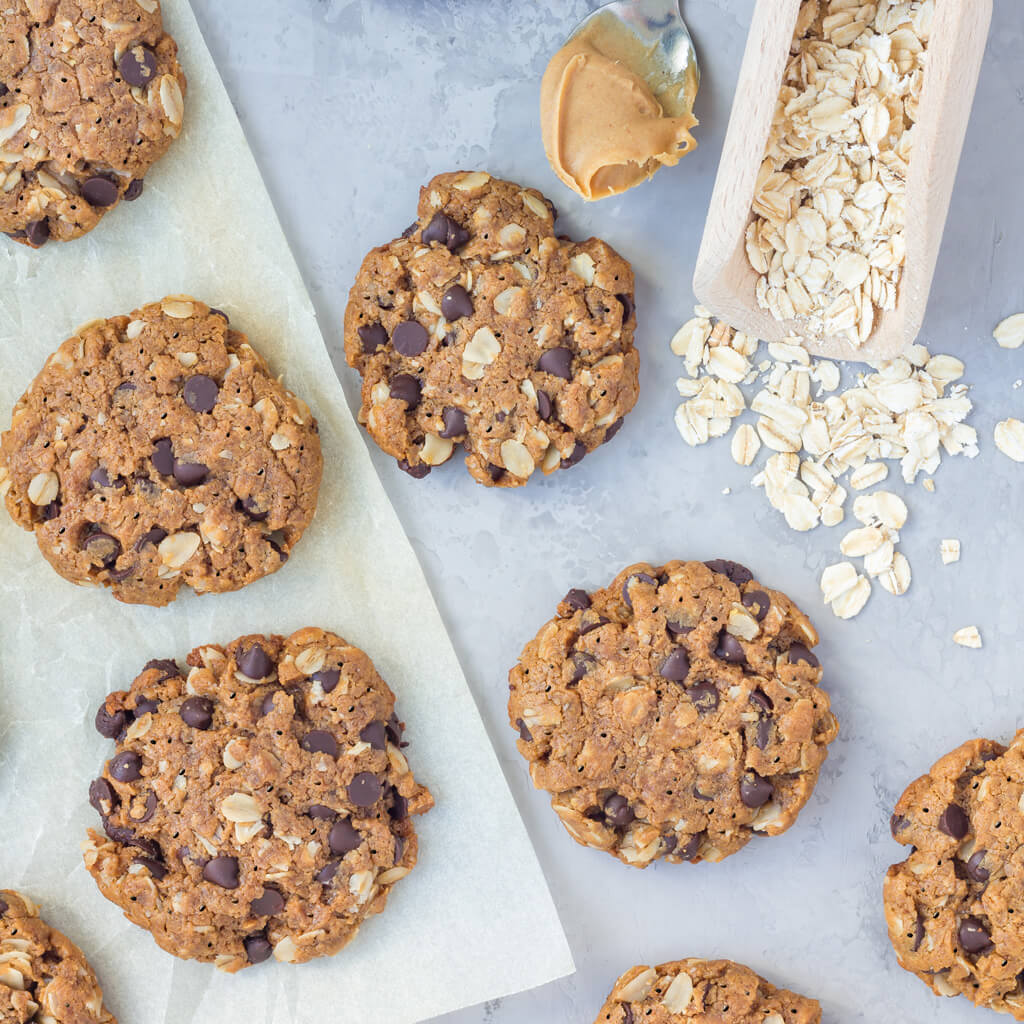 3/4 cup peanut butter
2 tbsp honey (or more to taste)
1-3 tbsp chia seeds
3/4 cup gluten-free old fashioned oats (more if needed)
1/4 cup sugar-free chocolate chips (optional)
Combine all ingredients in a bowl and mix.
Roll mixture into balls and press flat on a cookie sheet.
Put in fridge or freezer and chill until set.
MariGold ingredients used in this recipe: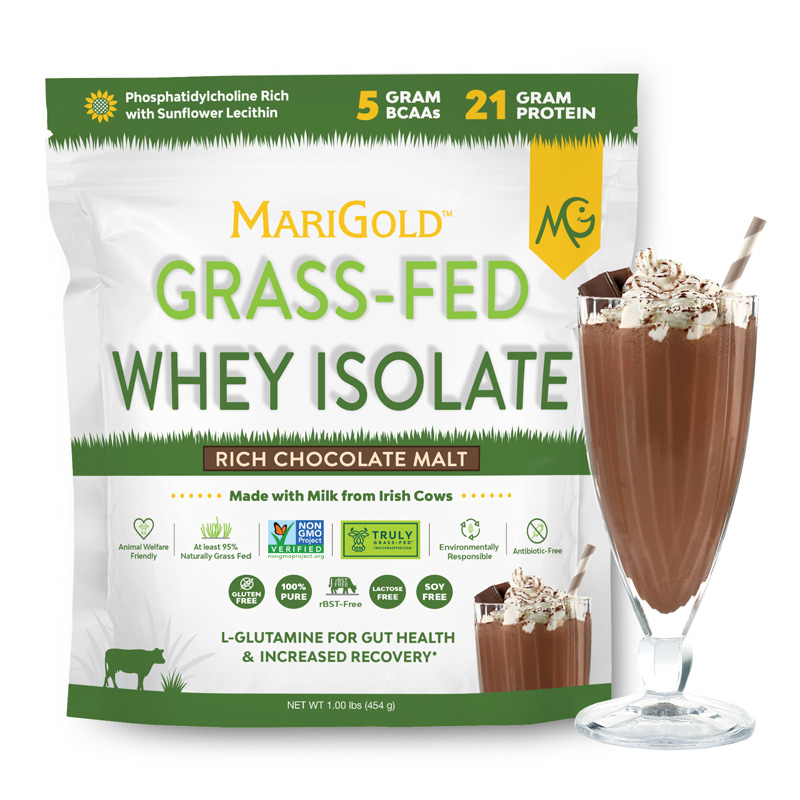 MariGold Whey Isolate is derived from sweet Irish milk given from Truly Grass-Fed™ cows who spend 95% of their time roaming freely and feasting upon the delicious green grasses of the breathtaking Irish countryside.
MariGold Rich Chocolate Malt Whey Protein Isolate has everything you want in a protein drink, and none of the things you don't!