SPRINGTIME LEMON CHEESECAKE COOKIE CUPS
(High-Protein / Gluten-Free / Clean-Eating)
These Springtime Lemon Cheesecake Cookie Cups are a delicious and nutritious way to satisfy your sweet tooth. Thanks to their light and refreshing flavors, they are a perfect springtime or Easter dessert.
By incorporating MariGold Creamy Vanilla Whey Isolate Protein Powder, you are adding a boost of protein to the dish and potentially helping regulate blood sugar levels. Plus, you can enjoy the benefits of improved muscle recovery and an immune system boost. This premium protein will help satisfy cravings so you're not tempted to grab that Easter candy!
These cookie cups are citrusy, fruity, cheese-cakey, and full of healthy fats and fiber. Plus, they are high-protein, gluten-free, tasty, and nourishing.
Enjoy!
Sari (@feed.your.soul.sari) creates delicious and inspiring real food recipes. Her goal is to help you find balance and health in all areas of life – especially through food. Be sure to check out her other amazing recipes on Instagram.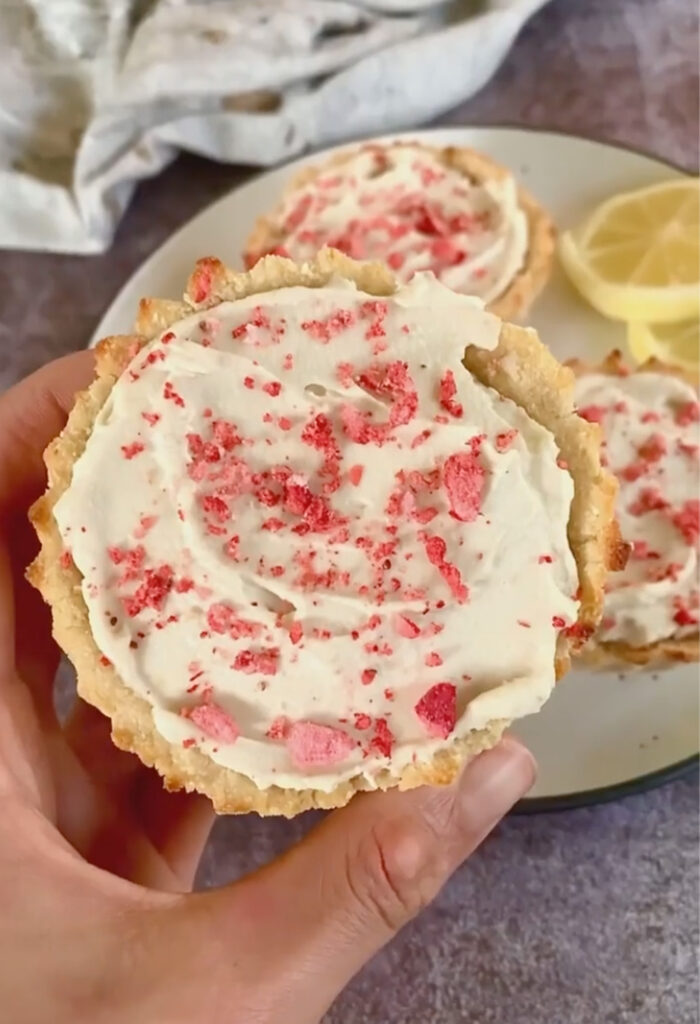 "These lemon cheesecake cookie cups are my new springtime dessert obsession! The filling is completely vegan, refined sugar free, high in protein, and super easy! Just bake the crust, mix up the filling, and refrigerate until set!" 
– Sari (@feed.your.soul.sari)
3/4 cup almond flour
2 tbsp MariGold Creamy Vanilla Whey Isolate Protein Powder
pinch of salt
2 tbsp maple syrup
1 tbsp lemon juice
2 tsp lemon zest
1 tsp vanilla extract
1/4 tsp almond extract
1/2 cup raw unsalted cashews (soaked overnight)
1 tbsp vegan cream cheese
1/3 cup maple syrup
1 tbsp cacao butter melted and cooled
1 1/2 tbsp lemon juice
zest of 1/2 a lemon
pinch of salt
1 tsp vanilla extract
Preheat oven to 350° F.
Mix together all crust ingredients. Press dough into silicone muffin liners and bake for 10-15 minutes until lightly golden.
Meanwhile, add all the filling ingredients to a high powered blender and blend until smooth and creamy.
When the crusts have cooled, pour filling inside each cup, filling all the way to the top. Garnish with freeze dried strawberries, then set in the fridge for 3 hours to set.
Enjoy!
MariGold ingredients used in this recipe: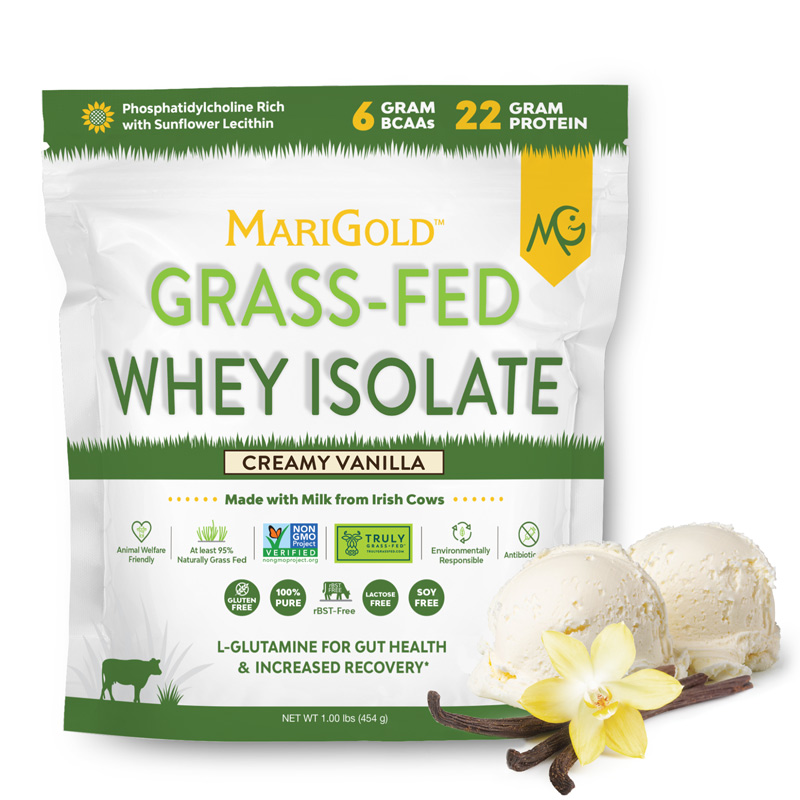 MariGold Whey Isolate is derived from sweet Irish milk given from Truly Grass-Fed™ cows who spend 95% of their time roaming freely and feasting upon the delicious green grasses of the breathtaking Irish countryside.
MariGold Creamy Vanilla Whey Protein Isolate has everything you want in a protein drink, and none of the things you don't!